Francis Haar: Disappearing Honolulu
September 15, 2019 - December 6, 2019
Mānoa Campus, John Young Museum of Art
---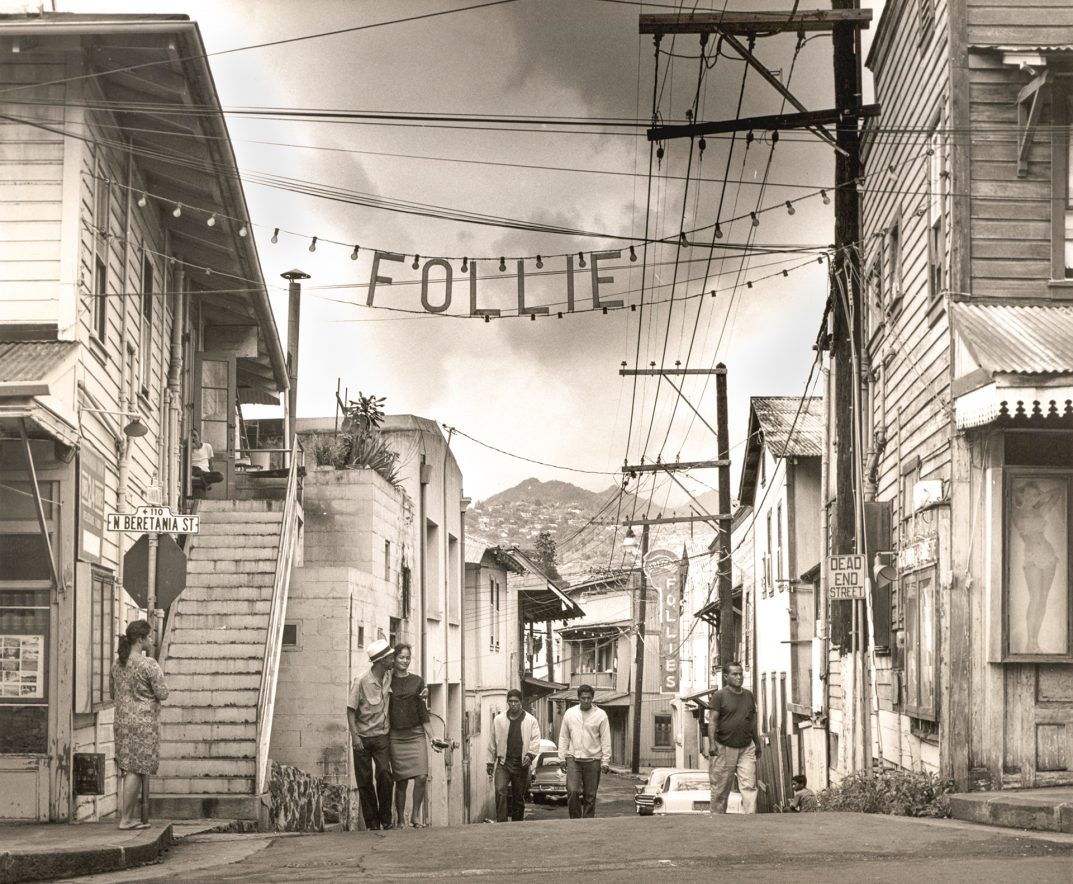 UPDATED HOURS Dec. 2 – 6, 2019 10:30 a.m. – 4:00 p.m.
Sunday, September 15
2:00 - 3:00 p.m., Gallery walkthrough with exhibition curator + researchers
3:00 - 5:00 p.m., Opening Reception
"Disappearing Honolulu" takes its title from a project undertaken by Francis Haar in the late 1960s. Haar's photographs and film are valuable documents of a not so distant past that captured one of Honolulu's diverse, multicultural communities in the midst of urban displacement – themes that remain relevant today as Honolulu undergoes another period of transformation. Approximately 40 black and white silver gelatin prints will be accompanied by a continuous digital projection of the film, "Aala – Life and Death of a Community."
The works included in this exhibition are a part of UH Manoa's Hamilton Collections. An exhibition brochure will be produced on the occasion of the exhibition.
Ticket Information
UPDATED Gallery hours: Sun. 12:00–4:00; Mon. - Fri. 10:30 – 4:00. Closed Sat. & holidays. Admission is free. Donations are appreciated. Parking fees may apply.
Event Sponsor
Art + Art History, Mānoa Campus
More Information
Sharon Tasaka, (808) 956-8364, tasakas@hawaii.edu, https://hawaii.edu/art/francis-haar-disappearing-honolulu/
---