SCEP Live Online with Storyteller Jeff Gere
May 15, 10:30am - 11:30am
Mānoa Campus, Hosted by Kaunoa Senior Center Online
---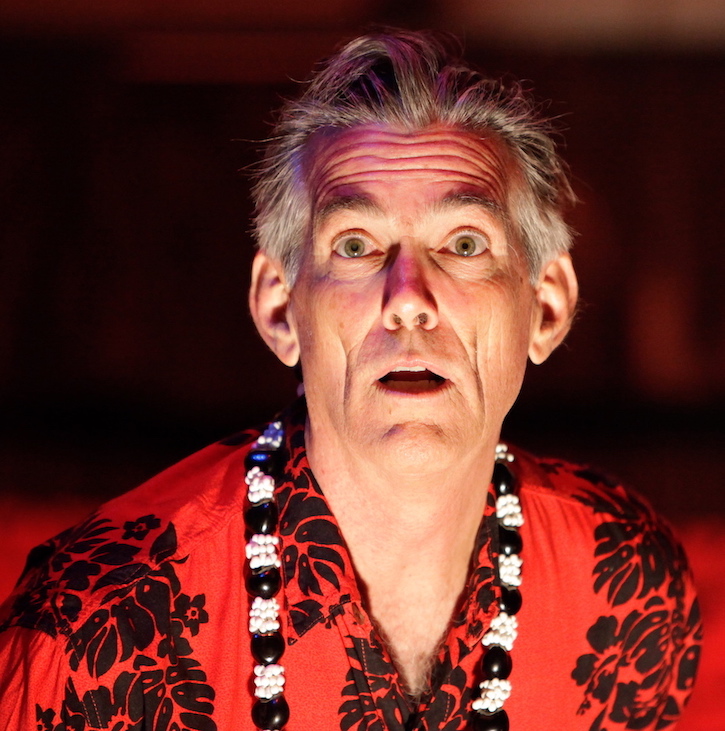 Outreach College's Statewide Cultural Extension Program (SCEP), in collaboration with community organizations, is moving its programs online to present local artist performances to diverse audiences via Zoom.
Jeff Gere is celebrated for his physical style of storytelling, his chorus of different voices, and rubbery face. As Drama Specialist for Oahu's Department of Parks and Recreation for 28 years, he produced the Talk Story Festival (Hawaii's largest free storytelling celebration), Talk Story Radio (2 years of weekly Pacific Island tales on Hawaii Public Radio, etc), & Story TV. He has performed in Guam, Samoa, Spain, Arctic Canada, Taiwan & Thailand to name a few. Since retiring in 2014, Jeff has been featured on tours to India (twice), China (twice), and Romania (twice). He performs regularly across Hawaii.
If you would like to view the performance, please email csinfo@hawaii.edu with your name, along with the performance and date you are interested in. Space is limited.
Event Sponsor
Outreach College Community Services, Mānoa Campus
More Information
Outreach College, 8089568246, csinfo@hawaii.edu, https://outreach.hawaii.edu/scep
---