SCEP Live Online with Storyteller Dann Seki
May 21, 10:30am - 11:30am
Mānoa Campus, Hosted by Kaunoa Senior Center Online
---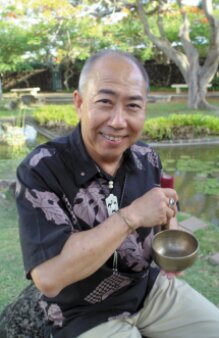 Outreach College's Statewide Cultural Extension Program (SCEP), in collaboration with community organizations, is moving its programs online to present local artist performances to diverse audiences via Zoom.
Dann Seki is a stage and screen actor as well as a storyteller.  He is a member of the Screen Actors Guild/American Federation of Television and Radio Artists (SAG/AFTRA). As an actor, he has appeared in numerous local commercials, television shows filmed in Hawai'i, and on stage at local theatres. A storyteller since 1994, he has performed statewide at libraries and senior centers, at the Windward Community College Storytelling Festival, the Talk Story Festival, First Night Hawai'i, on a statewide tour of "Pearl Harbor Remembered," and many other storytelling events.
For this performance, Dann will be reading Kwaidan: Ghost Stories from Lafcadio Hearn. Don't miss out!
Event Sponsor
Outreach College Community Services, Mānoa Campus
More Information
Outreach College, (808) 956-8246, csinfo@hawaii.edu, https://outreach.hawaii.edu/scep/default.asp
---