SCEP Live Online Local Concerts: Classical
September 4, 7:00pm - 8:00pm
Mānoa Campus, Hosted by SCEP Live Online
---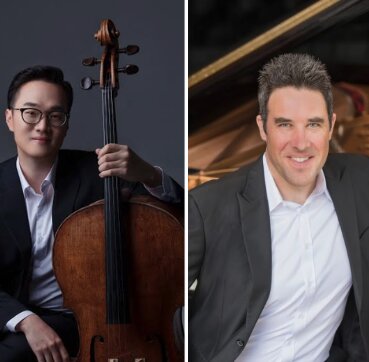 POSTPONED
The Statewide Cultural Extension Program (SCEP), a program of UH Manoa Outreach College, expands its SCEP Live Online offerings with a fall concert series. Live musical performances by local artists will be streamed for audiences to enjoy in the comfort and safety of their homes. The free hour-long performances will start at 7 p.m. Please email csinfo@hawaii.edu with your name and the performances/dates you are interested in. Confirmations will be emailed with login information.
September 4: Violinist Iggy Jang, cellist Sung Chan Chang, and pianist Jonathan Korth
The fall concert series is a joint effort between UH Manoa Outreach College, UH Manoa Music Department, the East-West Center Arts Program, and Friends of Manoa Library.
For more information, please visit outreach.hawaii.edu/SCEP
Event Sponsor
Outreach College Community Services, Mānoa Campus
More Information
Outreach College, 8089568246, csinfo@hawaii.edu, https://www.outreach.hawaii.edu/arts-culture/
---