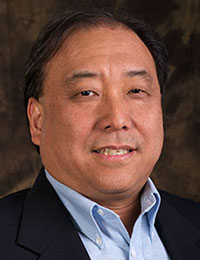 (808) 956-3501
gyoshimi@hawaii.edu
Information Technology Center
2520 Correa Road
Honolulu, HI 96822
As the University of Hawaiʻi's vice president for information technology and chief information officer (VPIT/CIO), Garret Yoshimi is responsible for UH systemwide information technology systems and services. Yoshimi provides executive leadership in collaboratively setting forth the overall vision, goals, strategies and plans for the effective and appropriate use of information technologies to advance the UH System.
Yoshimi joined UH in January 2015. Prior to serving as UH VPIT/CIO, Yoshimi was vice president and chief operating officer for eWorld Enterprise Solutions. He brings to the university more than 35 years of experience in information technology in both the public and private sectors in Hawaiʻi. He has served as the first CIO for the Hawaiʻi Judiciary, senior technology executive for the East-West Center and CIO for DTRIC Insurance.
Yoshimi also previously served as telecommunications manager before being promoted to director of technology infrastructure for the University of Hawaiʻi. He actively represented the University of Hawaiʻi in state and national venues as a member of EDUCAUSE, Internet2 and the Association for College and University Technology Advancement, which awarded him the Bill D. Morris award for individual leadership.
A native of Honolulu, Yoshimi earned a bachelor of science degree in electrical engineering from Purdue University and a graduate certificate in telecommunications and information resource management from the University of Hawaiʻi at Mānoa.