Tree of Life: Celebrating Handcraft from India + Malaysia
June 3, 4:00pm - 6:00pm
Honolulu Museum of Art School
---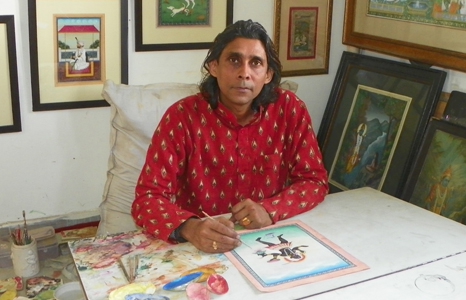 As part of programming for the East-West Center Gallery's exhibition Tree of Life, on view June 4 to September 10, the Honolulu Museum of Art School hosts a talk and demonstrations by visiting artists.
In the exhibition are works from 20 Asian countries. You'll see textiles, paintings, ceramics, basketry, metal work, jewelry, lacquer, stone, wood, and leather. Handcrafted from natural and sustainable materials, the artwork focuses on traditional and contemporary interpretations of the Tree of Life. The aim of the exhibition is to create awareness about the importance of ecology to stimulate creativity as well as to highlight cultural sustainability.
At the demo will be special guests Manjari Nirula (India), exhibition co-curator, Vice President, South Asia, World Crafts Council-Asia Pacific Region; Ghada Hijjawi-Qaddumi (Kuwait), President, World Crafts Council-Asia Pacific Region; and Michael Schuster, curator of East-West Center Gallery.
Program
Talk:
Tradition and Innovation in Indian Arts and Crafts by Manjari Nirula
Demonstrations:
Padmashri Jaiprakash, India: miniature painting
Deepak Sankit, India: enamel jewelry
Mathew Ngau Jau, Sarawak, Malaysia: painting, sapeh lute music
Ramsay Ong, Sarawak, Malaysia: painting, collage, bead jewelry
Ticket Information
Admission: free
Event Sponsor
East-West Center Gallery, Honolulu Campus
More Information
(808) 944-7177, arts@EastWestCenter.org, https://honolulumuseum.org/events/16350-tree_life_celebrating_handcraft_india_malaysia
---