Combined Reception & Concurrent Openings For 3 Art Exhibitions
March 4, 12:00pm - 5:00pm
Mānoa Campus, The Art Gallery & Commons Gallery, Art Bldg.; John Young Museum of Art, Krauss Hall
---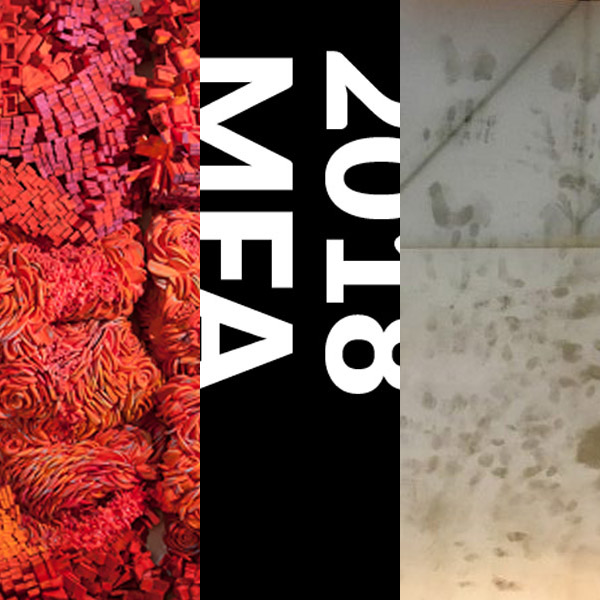 Combined Reception and Concurrent Openings for 3 Art Exhibitions on Sunday, March 4, UH Mānoa for:
2018 MFA Thesis Exhibitions
March 4 – April 6, 2018
The Art Gallery at the University of Hawai'i at Mānoa
Robert Flowers, Terra Keck, Nisha Pinjani, Atis Puampai, Khari Saffo, and Chiho Ushio, MFA candidates from the Dept. of Art + Art History, UH Manoa, present their thesis exhibitions.
Material Slip
March 4 – April 6, 2018
Commons Gallery, UH Manoa
Artists Margery Amdur, Diana Baumbach, Josephine Cachemaille, Michelle Forsyth, Wendy Kawabata, and Io Palmer examine the the role of materials and the handmade in the 21st century.
The Extended Hawaiian Body
March 4 – May 4, 2018
John Young Museum of Art, UH Manoa
Hawaiʻi artists Maile Andrade, Kaili Chun, Kaui Chun, April Drexel, Noelle Kahanu, Kapulani Landgraf, Marques Marzan, Maika'i Tubbs consider aspects of the Hawaiian body extended.
Special Events: All events are free and open to the public.
Sunday, March 4, 2018
12:00 p.m. 3 exhibitions open at UH Manoa
2:30–3:00 p.m. Artist talk by Visiting Artist Io Palmer, Commons Gallery
3:00–5:00 Combined reception, Art Building Courtyard
Image: (left to right)
Margery Amdur, "Amass #17," 2017 (detail);
"2018 MFA Thesis Exhibitions;"
Kaui Chun, "Kū I Mauli Ola 'Standing in the essence'" (detail)
Ticket Information
Free admission. Donations are appreciated. Parking fees may apply.
Event Sponsor
Art + Art History, Mānoa Campus
More Information
Sharon Tasaka, (808) 956-8364, gallery@hawaii.edu, http://www.hawaii.edu/art/exhibitions+events/exhibitions/
---