Souls of the Vermilion Sea Documentary Screening
April 26, 5:30pm - 6:30pm
Mānoa Campus, BIOMD B103
---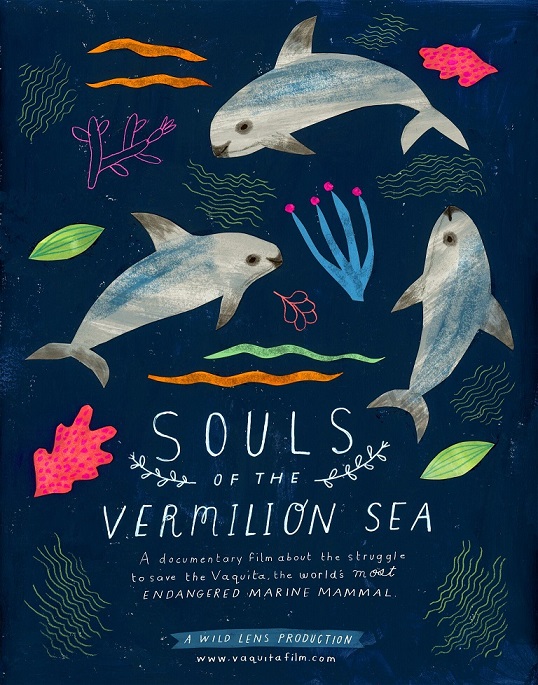 The vaquita is the world's most endangered marine mammal with fewer than 30 individuals remaining on the planet. This small porpoise is found only in the Northern Gulf of California and researchers have predicted that without a dramatic effort to protect them, the species could be extinct by the end of this year.


Souls of the Vermilion Sea explores this crisis situation faced by the vaquita. We explore the multifaceted approach towards bringing the vaquita and the totoaba back from the brink of extinction from the unique perspective of one family that has chosen to take a stand for conservation.
This event is hosted by the Marine Mammal Research Program and the Marine Biology Graduate Program. Follow us on www.facebook.com/mmrpuh for more upcoming events.
Ticket Information
Free admission
Event Sponsor
MBGP, Mānoa Campus
More Information
(808) 247-5063, aude@hawaii.edu
---
Thursday, April 26

9:00am

"Fashion and Freedom" Guest Speaker: Mr. Ali Amer Taha Al-Hindawi

Mānoa Campus, Kuykendall 306
1:30pm

Geoffrey Kahapea, tenor (junior recital)

Mānoa Campus, Orvis Auditorium
3:00pm

Oceanography Seminar

Mānoa Campus, MSB 100
5:00pm

17th Annual "Celebrate a Legacy in Tourism" Event

Mānoa Campus, Hilton Hawaiian Village WaikÄ«kÄ« Beach Resort
5:30pm

Hawaii and Pacific Islands King Tides Citizen Science Workshop

Mānoa Campus, Hawai'i Institute of Geophysics Rm. 210
5:30pm

Souls of the Vermilion Sea Documentary Screening

Mānoa Campus, BIOMD B103
6:00pm

ACM Awards

Mānoa Campus, Art Auditorium
6:00pm

Flores Real Estate Lecture Series

Mānoa Campus, Waialae Country Club
6:00pm

"Clothing and Islam." Guest Speaker: Mr. Ali Amer Taha Al-Hindawi

Mānoa Campus, Miller Hall 101, 2515 Campus Road
6:30pm

Hanauma Bay Educational Lecture Series

Hanauma Bay Nature Preserve Theater
7:30pm

Piano-Instrumental Collaboration Concert

Mānoa Campus, Orvis Auditorium