Architecture and Urban Change in Honolulu's 'A'ala Neighborhood
October 6, 2:00pm - 3:00pm
Mānoa Campus, Krauss Hall, Yukiyoshi Room, 012
---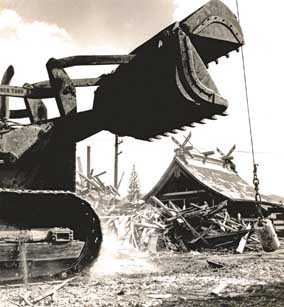 "Architecture and Urban Change in Honolulu's 'A'ala Neighborhood," a panel discussion with:
Desoto Brown, Bishop Museum Historian who has worked with various collections in the archives department for over 30 years.
William Chapman, Interim Dean, UHM School of Architecture, Professor American Studies, and Director of its Historic Preservation Program.
Ross Stephenson, independent researcher who specializes in urban planning and preservation. From 2009 to 2013 he was a historian at the State of Hawai'i's Historic Preservation Division.
This event is held in conjunction with the exhibition "Francis Haar: Disappearing Honolulu," on view at the John Young Museum of Art, September 15 – December 6, 2019
Ticket Information
Admission is free. Parking is free on Sundays.
Event Sponsor
Art & Art History, Mānoa Campus
More Information
Sharon Tasaka, (808) 956-8364, gallery@hawaii.edu, https://hawaii.edu/art/francis-haar-disappearing-honolulu/
---