Introduction to Building Information Modeling (BIM) Essentials Software - Rev
October 6, 8:00am - 11:30am
Honolulu Campus, 874 Dillingham Blvd
---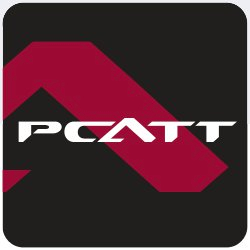 Enter the exciting world of Building Information Modeling (BIM). This course will introduce and help you understand the basics of BIM software with Revit and SketchUp. Both are modeling programs created and designed for all trades of the construction industry.
Revit is multidisciplinary BIM software produced by Autodesk, used for higher quality, coordinated designs. You will learn how to best use the interface, create floor plans, add content, prepare documentation, annotate, and more.
SketchUp is a fun, intuitive, flexible 3D program for creating geometric 3D objects such as architectural models, scale models, interior design items, and functional parts. SketchUp is known for its user-friendly interface and easy learning curve.
Overall, both programs are a powerful way to design, document and communicate your ideas in 3D. Whether you are exploring software systems to meet your needs or want to take a deeper dive to learn these systems hands-on, you'll find this course will be a great learning experience.
Required preparation: Working knowledge of PCs and Microsoft Windows OS (10)
Recommended preparation: Understanding of basic drafting skills and blueprint reading is helpful
Event Sponsor
PCATT, Honolulu Campus
More Information
808 845-9296, honcet@hawaii.edu, https://pcatt.org/computer-aided-design/
---
Tuesday, October 6

8:00am

Introduction to Building Information Modeling (BIM) Essentials Software Revit

Honolulu Campus, 874 Dillingham Blvd
8:00am

Introduction to Building Information Modeling (BIM) Essentials Software - Rev

Honolulu Campus, 874 Dillingham Blvd
9:30am

USC Election Cybersecurity Initiative: Hawaii Workshop

Mānoa Campus, Zoom information will be provided upon registration.
11:00am

It's Keiki Time with SPAM

Mānoa Campus, Zoom
11:30am

How to Stay on Track Through a Health and Wellness Approach

Honolulu Campus, https://www.honolulu.hawaii.edu/ikea
11:30am

Reopening of Hawai'i's Tourism Industry Webinar Series

Mānoa Campus, Virtual
12:00pm

East-West Toastmasters Leadership/Public Speaking Club Meeting

Mānoa Campus, Online meeting via Zoom: email santiago@hawaii.edu for login information
12:00pm

The Power of Mindfulness

Mānoa Campus, Online
2:00pm

Peace Corps & Peace Corps Prep Information Session

Mānoa Campus, Webinar