"Beauty of Mokuhanga" Gallery Walk-throughs & Reception
September 28, 3:00pm - 6:00pm
Mānoa Campus, Art Building, The Art Gallery, UHM
---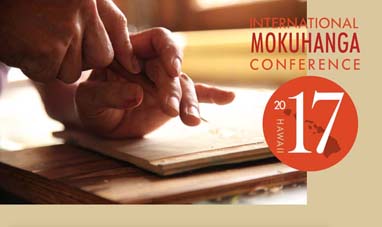 The public is invited to two gallery walk-throughs and a light reception.
3:00 p.m. "In Search of Mokuhanga Light: Globalizing Japanese Woodblock Printmaking" will be led by Mr. Yasuyuki Sato, Director, Mokuhanga Innovation Laboratory and Mr. Hayato Fujioka, from the Mokuhanga Innovation Laboratory.
4:00 p.m. The gallery walk-through pf "Beauty of Mokuhanga: Discipline & Sensibility" will be led by Mr. Ralph Kiggell, Vice-Chair of International Mokuhanga Conference and a juror for "Beauty of Mokuhanga," and Mr. Hiroki Morinoue, Local Committee Chair and artist.
5:00 p.m. Light reception
Ticket Information
Admission is free. Donations are appreciated. Parking fees may apply.
Event Sponsor
Art + Art History, Mānoa Campus
More Information
Sharon Tasaka, (808) 956-8364, gallery@hawaii.edu, http://www.hawaii.edu/art/exhibitions+events/exhibitions/?p=3124
---
Thursday, September 28

12:00pm

"We wanted to be free": Raqqa is Being Slaughtered Silently

Mānoa Campus, Burns 2118
12:00pm

Lonely was Puʻuloa when Ka'ahupāhau went away

Mānoa Campus, Kuykendall 409A
12:30pm

All Level Yoga

West Oʻahu Campus, Hale Kuahuokalā
3:00pm

Graduate Student Professional Development Series

Mānoa Campus, Webster Hall Room 103 (Unless otherwise noted)
3:00pm

Oceanography Seminar - David Ho - CANCELED-

Mānoa Campus, Marine Sciences Building 114
3:00pm

"Beauty of Mokuhanga" Gallery Walk-throughs & Reception

Mānoa Campus, Art Building, The Art Gallery, UHM
3:00pm

Peace Corps Info Session and Stories from the Field

Mānoa Campus, QLC 208
3:00pm

Social Media and Politics: DAHI Tea #1

Mānoa Campus, Sakamaki B213
3:00pm

Personal Statement/Resume Review

Mānoa Campus, Law School, Classroom 4
4:00pm

Pacific Biosciences Research Center Seminar

Mānoa Campus, St. John 11
6:30pm

Hanauma Bay Educational Lecture Series

Hanauma Bay Nature Preserve Theater