Annual Glass + Ceramics Holiday Sale 2017
December 7, 2017 - December 10, 2017
Mānoa Campus, Art Building, Commons Gallery
---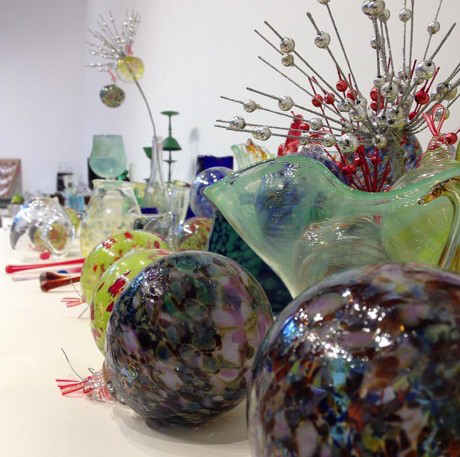 ANNUAL GLASS + CERAMICS HOLIDAY SALE 2017
December 6 - 9, 2017 / Commons Gallery
The annual Glass + Ceramic Holiday Sale features great holiday gifts! Check off your gift list and support the art students and the Department of Art + Art History.
Hours:
December 6, 4:00 - 7:00 pm
December 7 - 10, 10:00 am – 4:00 pm
Directions + where to park Parking fees may apply.
For more information contact Professor Rick Mills at rlmills@hawaii.edu or 808-956-5258
Ticket Information
Admission is free. Parking fees may apply. Hours: 10:00 a.m. – 4:00 p.m.
Event Sponsor
Art + Art History, Mānoa Campus
More Information
Sharon Tasaka, (808) 956-2828, gallery@hawaii.edu, http://www.hawaii.edu/art/exhibitions+events/exhibitions/?p=3201
---