Michael Roth (President of Wesleyan University): "Beyond the University"
January 16, 5:30pm - 6:30pm
Mānoa Campus, Center for Korean Studies Auditorium
---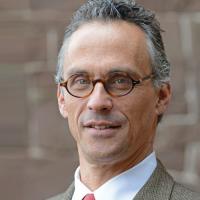 In this talk, Micheal Roth, president of Wesleyan University and author of "Beyond the University: Why Liberal Education Matters" defends liberal education against critics who see it as irrelevant and call for more vocational instruction. Drawing inspiration from American thinkers such as Thomas Jefferson, Emerson, and Jane Addams, he argues for a "pragmatic liberal education" that is in the service of freedom and cooperation, individual vitality and social change.
Ticket Information
The event is free.
Event Sponsor
Dai Ho Chun Endowment for Distinguished Lecturers, Mānoa Campus
More Information
Shawna Yang Ryan, (808) 956-3071, slryan@hawaii.edu
---
Tuesday, January 16

8:00am

2018 Update: Hawaiʻi to Zero HIV Cure and Prevention Efforts

Mānoa Campus, Sullivan Conference Center, 701 Ilalo St., Honolulu, HI 96813
12:00pm

Seminar: Revisiting the war in Marawi, the southern Philippines

Mānoa Campus, 1601 East-West Road
12:00pm

Center for Chinese Studies Research Seminar

Mānoa Campus, Moore Hall 109 (or Hamilton Library 401)
12:00pm

WRRC/Ike Wai Seminar

Mānoa Campus, HIG 210
1:00pm

East-West Toastmasters Leadership/Public Speaking Club Meeting

Mānoa Campus, Campus Center 309
3:00pm

Study Abroad in Copenhagen, Denmark

Mānoa Campus, Moore 254
3:00pm

Study Abroad in Stockholm, Sweden

Mānoa Campus, Moore 254
5:30pm

Michael Roth (President of Wesleyan University): "Beyond the University"

Mānoa Campus, Center for Korean Studies Auditorium