Opening events for "Honolulu Printmakers 91st Annual Juried Exhibition"
January 13, 2:00pm - 5:00pm
Mānoa Campus, The Art Gallery, Dept. of Art + Art History
---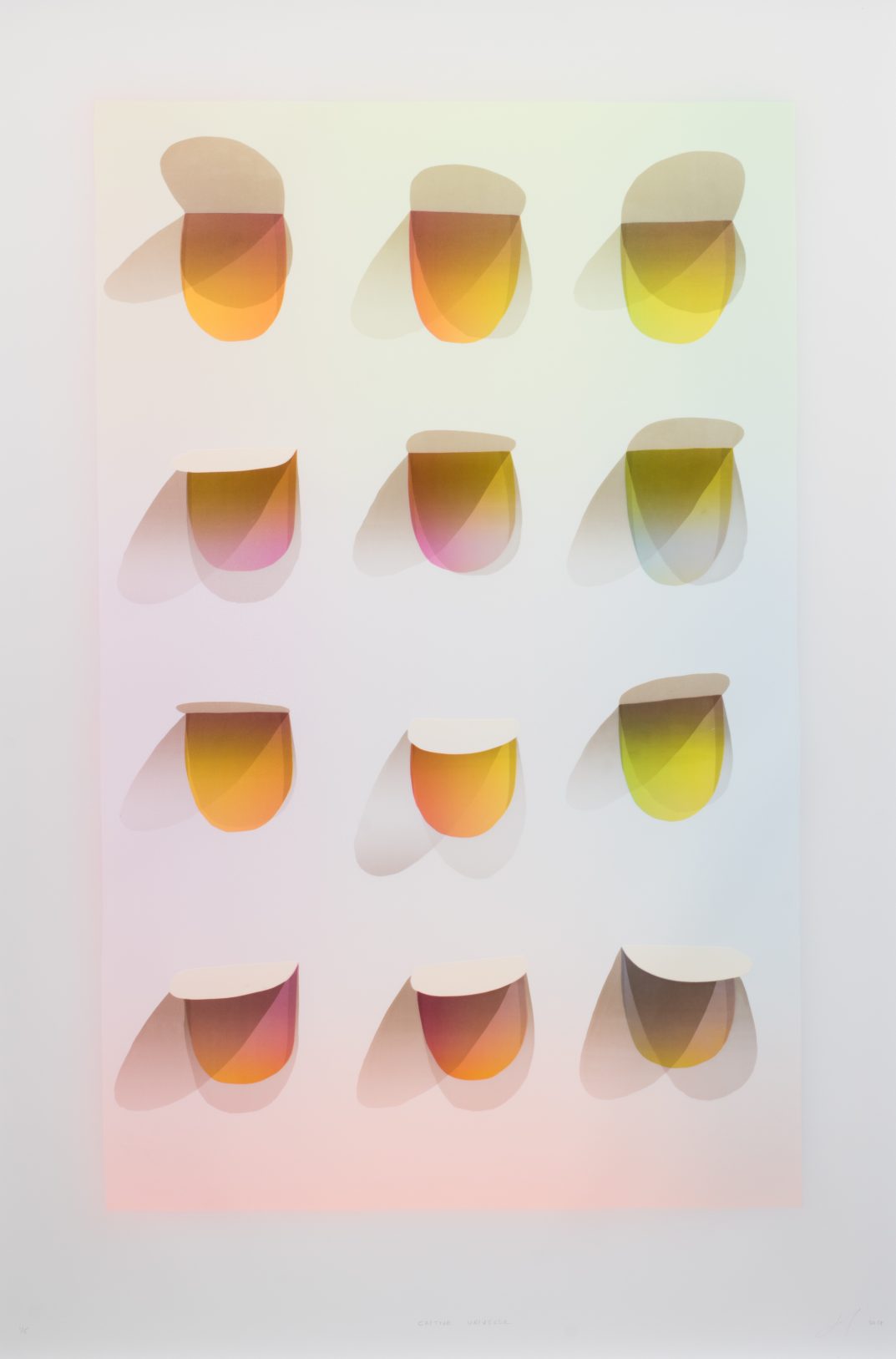 Events are free and open to the public
Wednesday, January 9
6:00–7:00 p.m., Juror's talk by Jeffrey Dell (Honolulu Printmakers Studio at Honolulu Museum of Art School)
Sunday, January 13
2:00–3:00 p.m., Honolulu Printmakers exhibition gallery walk-through with juror Jeffrey Dell of Texas State University-San Marcos (The Art Gallery)
3:00–5:00 p.m., Joint opening reception with exhibition Allison Bianco: Cloud Level (The Art Gallery & Commons Gallery)
This exhibition presents a carefully juried selection of the best print work from artists around the state of Hawai'i working in traditional printmaking media as well as contemporary forms and hybrids. Prints by juror Jeffrey Dell will also be on display.
Jeffrey Dell lives and works in San Marcos, Texas. He is an Associate Professor of Printmaking in the School of Art and Design at Texas State University-San Marcos. Dell regularly exhibits at Art Palace Gallery in Houston and Galleri Urbane in Dallas, and has shown at the International Print Center New York, The Print Center in Philadelphia and at venues abroad.
Founded in 1928, the Honolulu Printmakers is one of the oldest non-profit print organizations in the United States. It pursues a dual mission of promoting print culture in the State of Hawai'i and nurturing a sustainable creative community of life-long printmakers. Since 1990 it has operated out of the Honolulu Museum of Art School, where, in addition to its own programming, it also provides studio management services.
Ticket Information
Events are free and open to the public
Event Sponsor
Art + Art History, Mānoa Campus
More Information
Sharon Tasaka, (808) 956-8364, tasakas@hawaii.edu, https://hawaii.edu/art/honolulu-printmakers-91st-annual-juried-exhibition/
---