ʻŌhiʻa Seed Conservation Workshop
February 9, 9:30am - 12:30pm
Mānoa Campus, Lyon Arboretum (3860 Manoa Rd)
---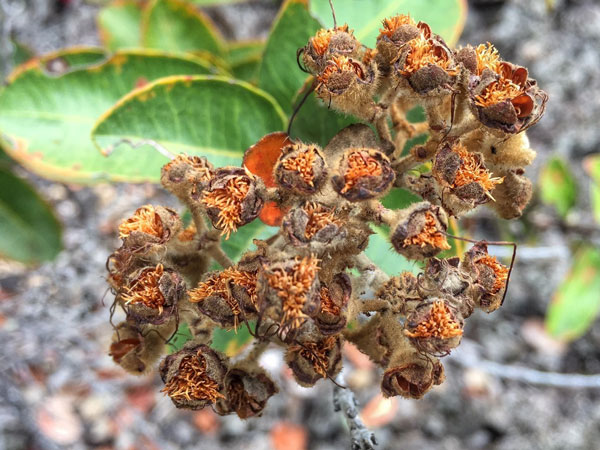 This workshop is part of the Rapid ʻŌhiʻa Death Seed Banking Initiative, which aims to expand capacity for collection and banking of ʻōhiʻa seeds across all islands in response to the ROD crisis. It is open to anyone who wants to learn how to properly collect, handle, and process seeds from wild ʻōhiʻa trees to submit to Lyon's Seed Conservation Lab, without doing harm to forests, using methods that protect seed viability and ensure conservation value for future restoration. Participants who complete the training will be added to a permit allowing them to collect ʻōhiʻa seeds from State Forest Reserves, and they will go home with a basic supply kit for collecting and processing the seeds.
(Visit laukahi.org/ohia to learn more about seed collections and rapidohiadeath.org to learn more about ROD.)
Dr. Marian Chau, UH Lyon HRPP Seed Conservation Laboratory, will teach the class.
Ticket Information
To register, call 808-988-0456. $30 class fee.
Event Sponsor
Lyon Arboretum, Mānoa Campus
More Information
Derek Higashi, (808) 988-0456, https://manoa.hawaii.edu/lyonarboretum/calendar/%CA%BBohi%CA%BBa-seed-conservation-workshop/
---