Leland Werden on uncertainty and predictability in forest restoration
May 15, 11:00am - 12:00pm
Mānoa Campus, Lyon Arboretum (3860 Manoa Rd)
---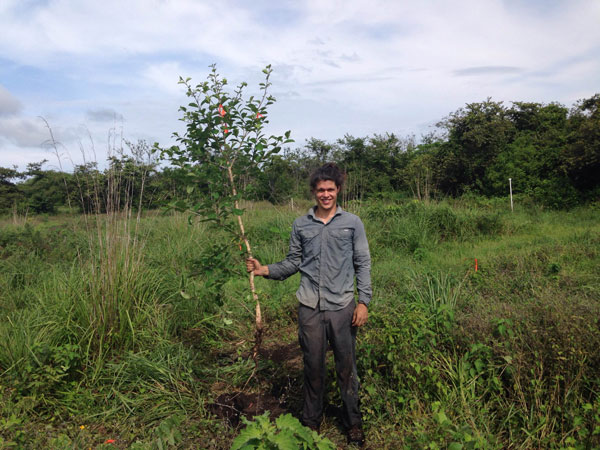 Leland Werden: Uncertainty and predictability in forest restoration.
Forests have been extensively degraded worldwide and recent initiatives have set ambitious targets to reforest millions of hectares over the next decade. To ensure these initiatives are effective, continued effort must be made to integrate ecological theory into restoration practice. In this talk I will give examples from tropical wet and dry forest restorations in Costa Rica that demonstrate how restoration effectiveness can be improved by further integrating theory into practice.
Part of the Brown Bag Lunch series. Open to all, 11 am – noon at our Visitors Center.
Come hear about research by current and recent University of Hawai'i botany students! Bring your brown bag lunch and your hungry brain.
Ticket Information
Free, open to all. For more information, call Emily Grave, Laukahi Network Coordinator, (808) 988-2993.
Event Sponsor
Lyon Arboretum, Mānoa Campus
More Information
Emily Grave, (808) 988-2993, https://manoa.hawaii.edu/lyonarboretum/calendar/brown-bag-lunch-leland-werden-on-uncertainty-and-pre
---