A Rose by Any Other Name: Intro to Plant ID and Evolution
July 6, 9:00am - 1:00pm
Mānoa Campus, Lyon Arboretum (3860 Manoa Rd)
---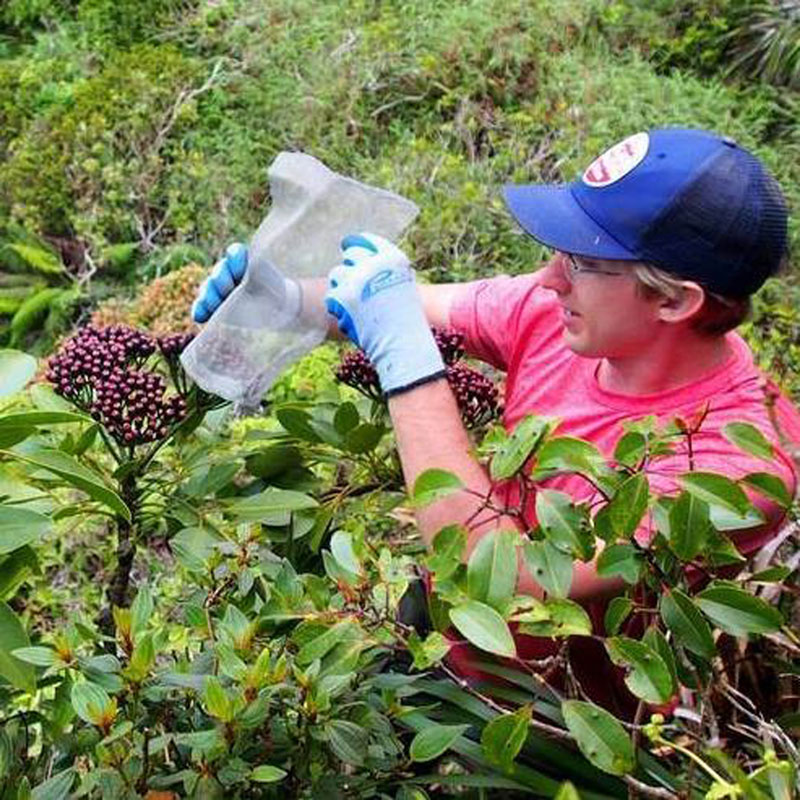 The natural world presents us with a myriad of diversity that is often overlooked. This is especially true when it comes to plants. Many just see a wall of green when they look outside, or walk around the Arboretum. This phenomenon has been termed "Green Blindness." However, there is a remedy for this affliction!
The Arboretum is offering an introduction to plant identification and evolution. Taught by Lyon's own plant taxonomist and Botanical Gardener, Jesse Adams, this course will give you the basics required to understand plant anatomy, know the major plant families on sight, and use a dichotomous key. Additionally, students will learn how to collect and make their own herbarium specimen!
This is a three-part course. The first session is a three hour stand-alone class for those who want an introduction to plants and taxonomy. If you would like to attend the other two sessions, you must sign up for all three. The second and third days will be four hours each, so please bring a lunch, snacks, and water. There will be several walks/hikes around the Arboretum so participants must be in good physical condition and prepared for the elements (e.g. sunscreen, bug spray, rain coat). Since you will be field botanists for a day please bring a notebook, pen/pencil, sharp clippers, gloves, and sturdy shoes.
Instructor: Jesse Adams
Dates and Times:
SESSION 1 June 22nd, 9:30am-12:00pm: Overview of plant gross anatomy and introduction to taxonomy and systematics.
SESSION 2 July 6th, 9:00am-1:00pm: Survey of major plant families, key identifying features, and evolutionary relationships between these families. Also we will look at species within these families that are native and not native to Hawai?i.
SESSION 3 July 20th, 9:00am-1:00pm: How to use a dichotomous key, field identification, and herbarium voucher collection and mounting. A duplicate of your voucher will be sent to the Bishop Museum for archiving.
Ticket Information
$30 for Session 1 or $75 for all 3 sessions. Call 808-988-0456 to register
Event Sponsor
Lyon Arboretum, Mānoa Campus
More Information
Derek Higashi, (808) 988-0456, https://manoa.hawaii.edu/lyonarboretum/event/a-rose-by-any-other-name-an-introduction-to-plant-ident
---