Lyon Arboretum Holiday Plant and Craft Sale
November 23, 9:00am - 3:00pm
Mānoa Campus, Lyon Arboretum (3860 Manoa Rd)
---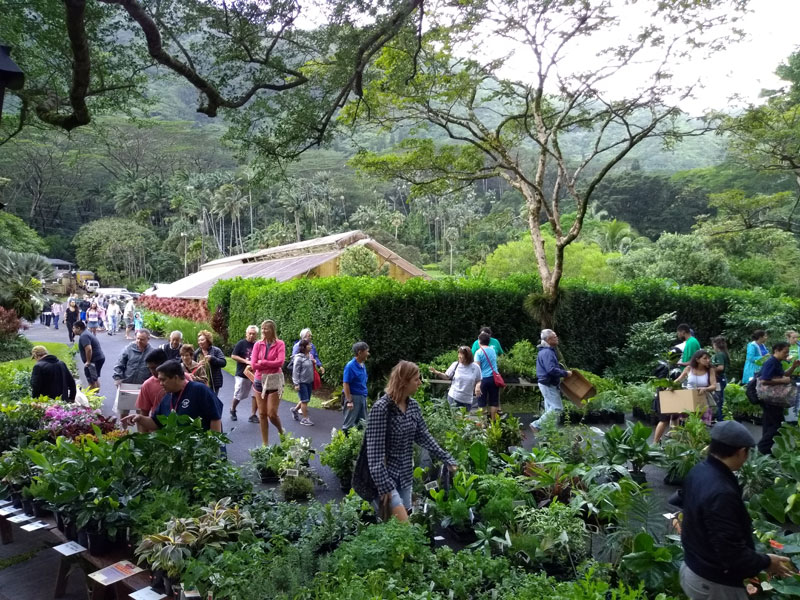 Join us on Saturday, November 23rd from 9am – 3pm for Lyon Arboretum's holiday plant and craft sale! Fun for the whole family!
Local nurseries will offer a variety of plants including natives, edible plants, carnivorous plants, succulents, and orchids.
Handmade products from local crafters will be available including holiday wreaths, jewelry, local honey, all-natural cosmetics, hand-made apparel, and wearable art.
Food trucks and Lyon staff will serve up fresh food and cool drinks for visitors to enjoy lunch at the garden.
Keiki activities and free garden tours will make this a fun day for the whole family!
Shuttle services to Lyon will be offered. See our website for more information.
Ticket Information
Free admission!
Event Sponsor
Lyon Arboretum, Mānoa Campus
More Information
Tim Kroessig, (808) 988-0456, kroessig@hawaii.edu, https://manoa.hawaii.edu/lyonarboretum/calendar/plant-sale-november-23-2019/
---