Megan Bent: Latency exhibit
January 13, 2020 - February 7, 2020
Mānoa Campus, Commons Gallery, Art Building
---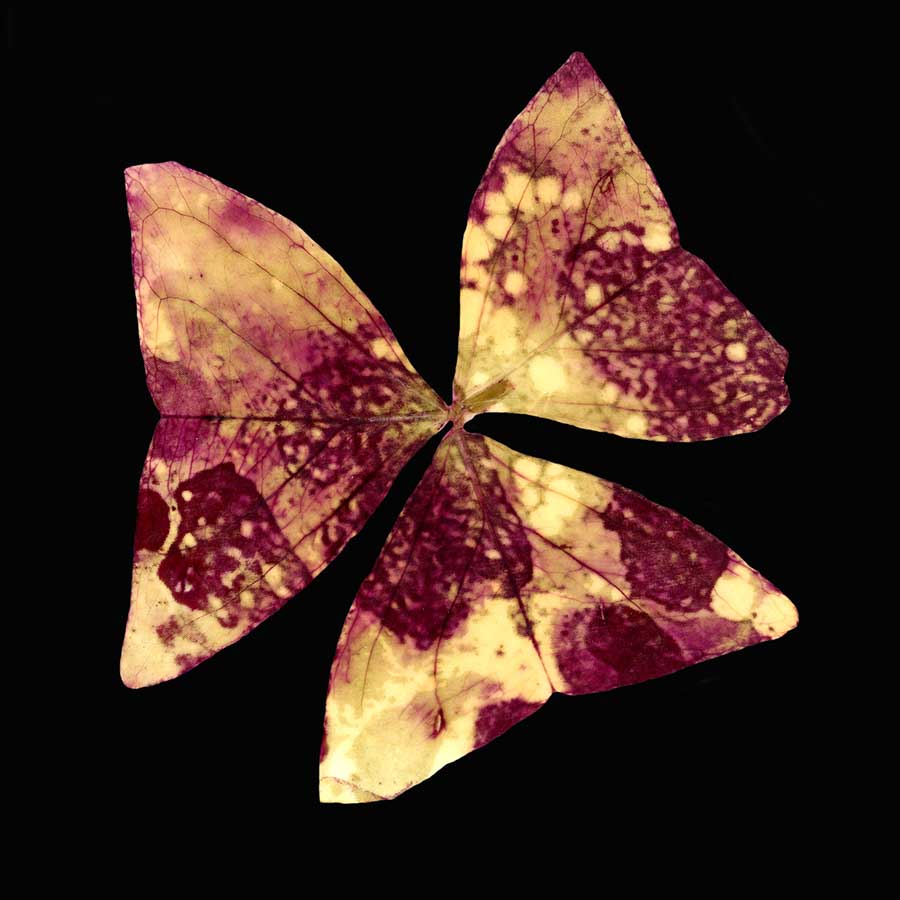 Megan Bent's exhibition makes the invisible visible through chlorophyll printing, a technique which uses UV light to print photographic images directly onto leaves.
These images—medical imagery from her own recurring visits to doctors as well as imagery invited from people within the disability culture community—highlight what is invisible about their experiences. The resulting images are impermanent and will decay over time, asking the viewer to confront the bodily impermanence we all share.
The artist writes:
As I move through space I am perceived as healthy but inside of my body, my immune system mistakes my tendons, ligaments, and joints as invaders, and actively works to break them down. This experience, while concealed, is one that has greatly shaped who I am as a person and is an experience from which I draw a lot of knowledge and power. In the same way that after exposure, the photographic paper needs to be submerged in developer for the image to appear like alchemic magic, I am exploring the ways I can make my invisible identity known. Printing medical imagery reclaims our medicalized bodies and journeys as patients, creating a new sense of agency.
Image: Megan Bent, "Lymphoma cells," 2018. Courtesy of the artist.
Ticket Information
Gallery hours: Mon. Fir. 10:00 a.m. – 4:00 p.m.; Sun. 12:00–4:00 p.m. Closed Sat. & Martin Luther King Jr. Day, Jan. 20. Admission is free. Parking fees may apply during weekdays; parking is usually free on Sundays.
Event Sponsor
Art & Art History, Mānoa Campus
More Information
Sharon Tasaka, (808) 956-8364, gallery@hawaii.edu, https://hawaii.edu/art/megan-bent-latency/
---