CLOSED—Cody Anderson MFA Thesis Defense
April 3, 10:00am - 11:30am
Mānoa Campus, Art Building, The Art Gallery
---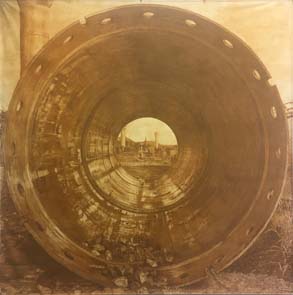 Due to the COVID-19 health emergency, this event is closed to the public to protect the health and safety of our visitors, employees, and community. Thank you for your understanding and support.
Thesis defense for:
Cody Anderson: "Portrait of a Moving Target"
Anderson presents diverse works based in drawing which consider the predicament of recording an ever-changing subject; in this case, the present. Analyzing the present not just as a liminal moment, but also our historical, geographical, and cultural time today, the series of "open-ended documents" create an image of the world in the process of being observed. Together, the various works operate like a "concocted positioning system," pinpointing the here and now with a dull carpenter's pencil.
Image: Courtesy of the artist.
Ticket Information
Admission is free. Parking fees apply on weekdays.
Event Sponsor
Art & Art History, Mānoa Campus
More Information
Sharon Tasaka, (808) 956-8364, gallery@hawaii.edu, https://hawaii.edu/art/2020mfa/
---