Introduction to Data Analysis
September 10, 5:30pm - 8:30pm
Honolulu Campus, 874 Dillingham Blvd
---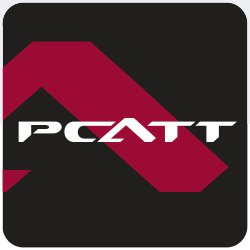 "Introduction to Data Analysis" sets a foundation for those interested in pursuing more advanced topics in data analysis, delivered live via Zoom.
Becoming a data analyst requires proficiency in several areas:
Data wrangling
Programming
Statistical methods
Machine learning
Data visualization
There is truly a vast amount of open data available to anyone who knows where to find it, but data is often found in a form that does not lend itself to analysis.
Recommended preparation: Algebra and basic statistics. No programming experience is required - the necessary R programming will be learned in the context of working with data sets.
Event Sponsor
PCATT, Honolulu Campus
More Information
808 845-9296, honcet@hawaii.edu, https://pcatt.org/database-technologies/
---
Thursday, September 10

12:00am

Women's Studies Colloquium

Mānoa Campus, zoom online meeting
10:00am

Google Drive 101

Mānoa Campus, https://www.honolulu.hawaii.edu/ikea
11:00am

Pandemics in Hawaii: Past and Present- Featuring Lt. Gov Josh Green

Mānoa Campus, ONLINE
12:00pm

Zoom Tips & Tricks: Zoom Like a Professional

Mānoa Campus, Online Event
12:00pm

Undergraduate Research Opportunities Program (UROP) Online Information Session

Mānoa Campus, http://go.hawaii.edu/4a3
12:00pm

Nutrition Final Oral

Mānoa Campus, https://hawaii.zoom.us/j/99581725651
1:00pm

World Music Webinar #4 honoring Barbara B. Smith

Mānoa Campus, ZOOM
5:30pm

Introduction to Data Analysis

Honolulu Campus, 874 Dillingham Blvd
5:30pm

LSAT 101

Mānoa Campus, Zoom
6:00pm

Flores Real Estate Lecture Series 2020

Virtual