SCEP Live Online Fall International Storyteller Series: Karin Amano
October 26, 10:30am - 11:15am
Mānoa Campus, Free event hosted by SCEP Live Online
---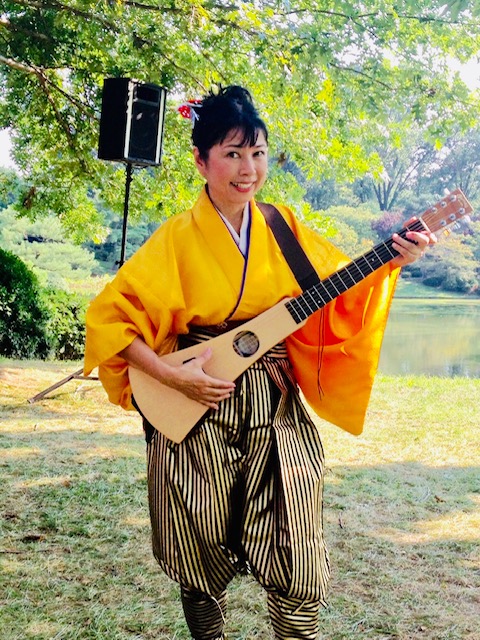 Storyteller Karin Amano presents Japanese Folktales.
Born and raised in Japan, Karin Amano trained in Japanese traditional dance, singing and acting since an early age. She studied educational theater at NYU, & was a full-time storyteller/comedic actor at Walt Disney World for 11 years. She still performs annually at Epcot's Japan Pavilion. She performed at the National Storytelling Festival (Tennessee). She played 7 characters in a 2-person play called 'Driving Miss Cherry Blossom'.
The Fall International Storyteller Series is presented in conjunction with the Hawaii Book and Music Festival.
Ticket Information
Register at outreach.hawaii.edu/SCEP
Event Sponsor
Outreach College Community Services, Mānoa Campus
More Information
808-956-8246, csinfo@hawaii.edu, https://www.outreach.hawaii.edu/SCEP
---
Monday, October 26

10:00am

Linguistics Final Oral

Mānoa Campus, Zoom Video Conferencing, Link Below
10:30am

SCEP Live Online Fall International Storyteller Series: James McCarthy

Mānoa Campus, Free event hosted by SCEP Live Online
10:30am

SCEP Live Online Fall International Storyteller Series: Karin Amano

Mānoa Campus, Free event hosted by SCEP Live Online
10:30am

Hawaii Book and Music Festival webinar - The Wyld Wonderful Wyld

Mānoa Campus, Zoom webinar
2:00pm

Mechanical Engineering Final Oral

Mānoa Campus, Zoom Video Conferencing, Link Below
6:00pm

Brighter Together: A Virtual Candlelight Vigil

Mānoa Campus, Queen Lili'uokalani Center for Student Services, Room 210