Optimizing Soil for Container Vegetable Gardens
April 23, 10:00am - 11:30am
Mānoa Campus, Lyon Arboretum, 3860 Manoa Rd
---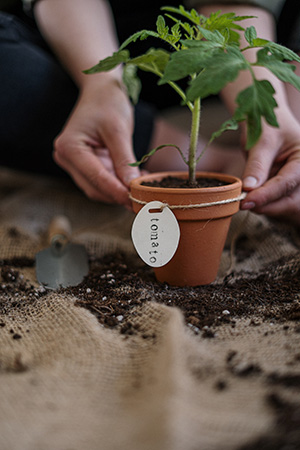 Learn the secrets of soil preparation for a bountiful harvest and how to plant your own ginger and turmeric rhizomes!
Lana Brodziak's garden coaching company, RedDirt Designworks, is the culmination of a 25 career as a soil and environmental scientist. When she is not helping people enjoy gardening, Lana volunteers with the University of Hawai'i's Master Gardener program as a Master Gardener, Emeritus. She also serves as a volunteer Docent and Instructor at the Honolulu Botanical Gardens.
Margaret Mortz is one of The Garden Club of Honolulu's Horticultural gurus. She is an Oahu Master Gardener and a life-long plant lover.
WHEN: Friday, April 23, 10:00-11:30
COST: $20
TO SIGN UP, see our website (below, under 'more information')
Ticket Information
Sign up information is available on our website: https://manoa.hawaii.edu/lyon/2021/02/04/spring_2021_community_classes/
Event Sponsor
Lyon Arboretum, Mānoa Campus
More Information
Derek Higashi, 808-988-0456, higashi2@hawaii.edu, https://manoa.hawaii.edu/lyon/2021/02/04/spring_2021_community_classes/
---
Friday, April 23

8:30am

Spring DOH-UH Public Webinar Series on Aging: Webinar 4

Mānoa Campus, Zoom Registration: https://zoom.us/meeting/register/tJIld-6hrDgpGdFqlYoufcjMy8OMCbIHYGxY
10:00am

Optimizing Soil for Container Vegetable Gardens

Mānoa Campus, Lyon Arboretum, 3860 Manoa Rd
12:00pm

Mechanical Engineering Final Oral

Mānoa Campus, Zoom Video Conferencing, Link Below
2:00pm

WRRC/'Ike Wai Seminar

Mānoa Campus, Zoom Meeting
2:00pm

Education Final Oral

Mānoa Campus, Zoom Committee Chair
3:00pm

Aerospace Engineering Seminar Series

Mānoa Campus, Zoom
3:30pm

Earth Sciences Seminar

Mānoa Campus, Zoom Webinar
7:00pm

SCEP Live Online Story Share

Mānoa Campus, Hosted by SCEP Live Online
7:30pm

Remotely Kyogen: Comedy Under the (virtual) Stars

Mānoa Campus, 1770 East West Road