Ho'oilina
April 24, 2:00pm - 3:30pm
Mānoa Campus, 1770 East-West Rd
---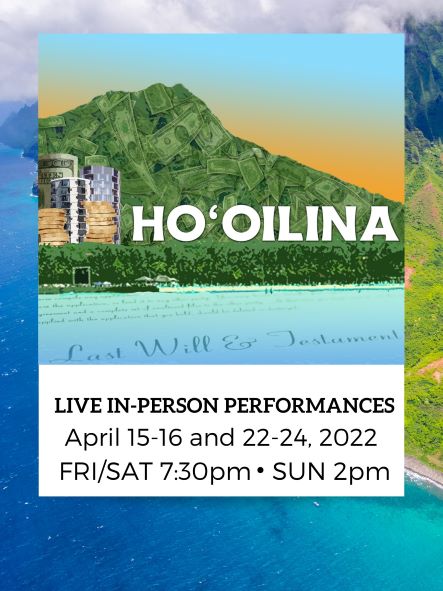 Late Night Series
February 4-6, 2022
FRI at 9:30pm
SAT/SUN at 7:30pm
Performed live for in-person audiences (subject to public health advisory changes).
Written by Candice Sarangay
Same house, same friends, same rules, but a new roommate!? Will they cause the others to rethink or even break the rules? They are all just roommates, no romantic entanglements. Who, if anyone, will break the sacred house rules?
*******ADVISORY: Patrons ages 5 and up must show proof of completed COVID19 vaccination and comply with all UHM and Kennedy Theatre COVID19 prevention protocols including but not limited to wearing a CDC approved mask over the nose and mouth at all times inside Kennedy Theatre********
Ticket Information
Tickets for in-person Late Night productions are sold at the Kennedy Theatre Box Office window starting 1 hour before showtime.
Event Sponsor
dept. of theatre and dance, Mānoa Campus
More Information
Christine Lamborn, 8089567655, ktbox@hawaii.edu, http://manoa.hawaii.edu/liveonstage/hooilina/
---