CIS STUDENTS
---
Students come from all over the world to participate in this unique program. The diversity of students obtained through our international recruitment enriches the experience for all students and faculty. Many of our students and faculty study cultural issues or issues specific to the Asia-Pacific region, so the presence of a contingent from Asia is appropriate, along with students from other countries and local residents.
An important criterion for an interdisciplinary program is the disciplinary mixture of incoming students. Applicants are required to hold a Masters' degree. The degrees held by students have included Communication, Business Administration, Computational Sciences, English, Library Science, Economics, Engineering, European Studies, Philosophy, Public Administration, Public Health, Systems Management and many others.
Coupled with the diversity of participating units and the focus areas, CIS is truly an interdisciplinary nexus.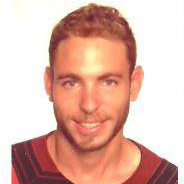 Moshe
Karabelnik
Interests: I am interested in digital culture, online practice, digital images and online photography. I want to understand what people are doing with media in their everyday lives. Studying user behaviour on social networks l I'm looking at the ways we are using images as language. MA Film & Television you can always find me looking for new television shows and old art movies.
Yiting
Wang
Interests: My earlier degrees are on Int'l Cultural Communication and Management conferred by the Nat'l Academy of Chinese Theatre Arts. My Ph.D. studies focus on theatre and drama communications, specifically how trained communicators can translate the esoteric Chinese Theatre Arts (xiqu) to a contemporary audience in a semiotic context. My recent publication is available at the China Master's Theses Full Database, titled The Effects of Compartmentalized Xiqu Communication Regarding Overseas Xiqu Communication. I teach a 300-level class on organizational communication. I love CIS and enjoy learning and teaching.
Crystal
Boyce
Interests: As a librarian at Illinois Wesleyan University (small, private, liberal arts university in central Illinois), Crystal Boyce explored conducted research focused on academic library public services. Her publications include a data-focused investigation of the effect of a change in borrowing privileges on delinquent account management, an unobtrusive observation study of the two primary service desks in Ames Library, and a comparison of the expectations and perceptions of service at a joint IT-reference help desk. These studies grew out of her interest in library user experiences, specifically focusing on public services and service points. As a PhD student, Crystal is interested in exploring the intersections of libraries and information technology in higher education environments with a focus on how statistical analyses and algorithms reduce complexities and erase intersectional identities. Crystal is interested in studying how those reductions and erasures lead to discriminatory practices and policies in higher education environments, and what can be done about it.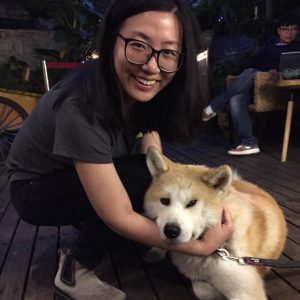 Yinan
SUN
Interests: My research interest is cultural identity formation on social media. 
Weranuj
Ariyasriwatana
Interests: I am interested to combine Communication Theory, especially Intercultural Communication, with Biomedicalinformatics. My interests also include Swarm Intelligence, ICT Policy & Planning, Communication Rights, and Participatory Development Communication.
Jennifer
Beamer
Interests: Scholarly Communications and Publishing, Open Access, Institutional Repositories, OER, Open Data, Bibliometric, Infometrics, Scientometrics, Altmetrics, Metadata (XML, Linked data), Research Data Management. Digital Initiatives and Information Technology Librarian UH Manoa Library, HICSS Doctoral Fellow 2017, Affiliate Member Center for Japanese Studies.
Website: ORCID page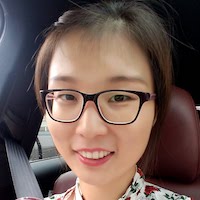 Shiqing
Cao
Interests: Oral communication, Interpersonal communication, Intercultural communication, Health communication with ICT development, and Social Media research. Currently, I am working on the use of social media continuation on WeChat by using users and gratifications 2.0 as the main framework. 
Sara
Douglas
Interests: Human Computer Interaction (HCI), Medical and social informatics, device product design and evaluation, usability, accessibility, information visualization, attention and cognitive load. I am interested in interdisciplinary collaboration with both the medical field and software engineering field to better understand how to integrate HCI into the software design lifecycle, including evaluation of medical devices.
Pamela
Estell
Interests: My research interests center around the broad area of organizational communication, specifically strategic internal communication and PR aimed at improving employee engagement/motivation, and encouraging employee voice. Related areas of interest that have the potential to impact each of these phenomena in different ways include ICT use in organizations (specifically the development and use of Enterprise Social Networking Sites ESNS), knowledge sharing/management, and leadership behavior.
Stanislava
Gardasevic
Interests: My interest is in Research Data Infrastructures, especially the metadata part of it. The focus is on identifying the subject terms and topics that can serve as cross-disciplinary boundary objects, utilized for improving cooperation among researchers. Special focus- application of Linked Data vocabularies.
Stacia
Garlach
Interests: I have been examining online advertising and its implications on consumer data privacy, from both a communication policy perspective (regulatory framework), and a human computer interaction perspective (design aspects of usable privacy and security). I am also interested in marketing communication, data visualization, and user-centered design.
Matthew
Kanekoa
Interests: Digital libraries, library technology, library services, informatics, and communications.
Nyle
Sky
Kauweloa
Interests: My overarching research interests sit at the intersection between gaming cultures and society. This includes looking at competitive video-gaming and e-sports as a tech. & social phenomena in the United States and South Korea. I'm also interested in looking at the nexus between sport and leisure, and looking at where exactly does the professionalization e-sports fit between the two. Other research interests include looking at personal streaming sites (such as Twitch) as a platform for gamers to broadcast personal streams of their own game-play, and the role of audiences in such digital environments.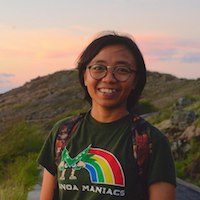 Anis
Hamidati
Interests: My current research interest is the area of e-government, workaround, and social capital. My earlier research include topics on online communities, tourism and social media, women empowerment and the Internet, corporate communication culture, and discourses in travel accounts.
Christina
Higa
Interests: Information communication technology for development and specifically the application of Health Information Technologies to assist in the reduction of health disparities in remote and rural areas in Hawaii and the Pacific Islands. Focal areas include the application of health informatics, telehealth, electronic health records, and health information exchange for improved access to health care, cost efficiencies, and outcomes.
Kelly
Holden
Interests: My research focuses on types of engagement in health care and how different influencers can modify and moderate engagement at different levels (micro to macro). Keywords: Information Technology (IT), Healthcare, health communication, health behavior, patient engagement, consumer engagement.
Ryan
James
Interests: My research interests include digital libraries, electronic books, and the digital representation of cultural objects. The data sources I've used so far are library catalogs and collections and digital library collections. The methods used are primarily based on the analysis of metadata and image files. My work is interdisciplinary because it combines library science, information science, and the study of culture.
Philipp
Jordan
Interests: I investigate the relationship and link between HCI and science fiction, an exotic and unique topic, which is located at the intersection of art and science. To do so, I measure the interdisciplinary crossings of science fiction portrayals of technology and real-world scientific progress through a qualitative and quantitative content analysis of science communication. My findings of this investigation are expected to guide HCI researchers to better utilize science fiction in their own research, to provide evidence of a long-lasting influence of both domains and to indicate emerging research opportunities of both fields.
Websites: ResearchGate, Google Scholar
Dean
Lodes
Interests: My research interests are a combination of artificial intelligence (AI) and virtual reality (VR), and how a self-lead virtual university compares to both online and in-classroom educational systems. I am also interested to know how a person interacts in the virtual environment compared to a real, live environment, so human computer interaction (HCI) is also an integral part of my studies.
Alexis
Meyer
Keikilani
My research interests are knowledge organizations from an indigenous perspective.
Julie
Motooka
Interests: digital libraries, information retrieval
Maggie
Pulver
Interests: I am interested in Community Engagement and Network Science, as it relates to the building and maintaining of relationships that can support culture- and place-based education of Hawai'i's youth.
Wiebke
Reile
Interests: Social Media, Social Informatics, Social Movements, Digital Democracy, Social Change, Communication Theory, Digital Citizenship, Communication Rights, Broadcast Journalism, Media Literacy, Media Studies, Audience Research, Video Production, Documentary Film, and Radio.
Terence
Rose
Interests: Library Services to Special Populations (focusing on Issues of Access to Information, Communication Rights, and the Right to Read), Assistive/Adaptive Technologies, the National Library Service for the Blind and Physically Handicapped, and NLS's Digital Talking Book Program
Alicia
Takaoka
Interests: My research interests are social informatics, communicative and cultural memory, ethics in online communities and technology, writing for science and technology, learning technologies, social computing, transitioning from an in-person to online presence, gender in STEM, and human-computer interaction.
Taunalei
Wolfgramm
(Kau)
Interests: Social informatics, communication policy (in governments, organizations, and the socio-technical relationship it has in education), online role development in chat sessions with a primary focus on identification and the implications of it, and cyber assurance. Current research involves building a taxonomy to identify various leadership roles that informally immerge through interactions in online chat sessions. This study seeks to examine whether identifiable communicative patterns are evident through a content analysis that correlate to certain informal roles within the chat environment. This interdisciplinary study seeks to look at communication that has traditionally been studied in offline face-to-face settings and look at it through the lens of social informatics and social network analysis.