CIS STUDENTS
---
Students come from all over the world to participate in this unique program. The diversity of students obtained through our international recruitment enriches the experience for all students and faculty. Many of our students and faculty study cultural issues or issues specific to the Asia-Pacific region, so the presence of a contingent from Asia is appropriate, along with students from other countries and local residents.
An important criterion for an interdisciplinary program is the disciplinary mixture of incoming students. Applicants are required to hold a Masters' degree. The degrees held by students have included Communication, Business Administration, Computational Sciences, English, Library Science, Economics, Engineering, European Studies, Philosophy, Public Administration, Public Health, Systems Management and many others.
Coupled with the diversity of participating units and the focus areas, CIS is truly an interdisciplinary nexus.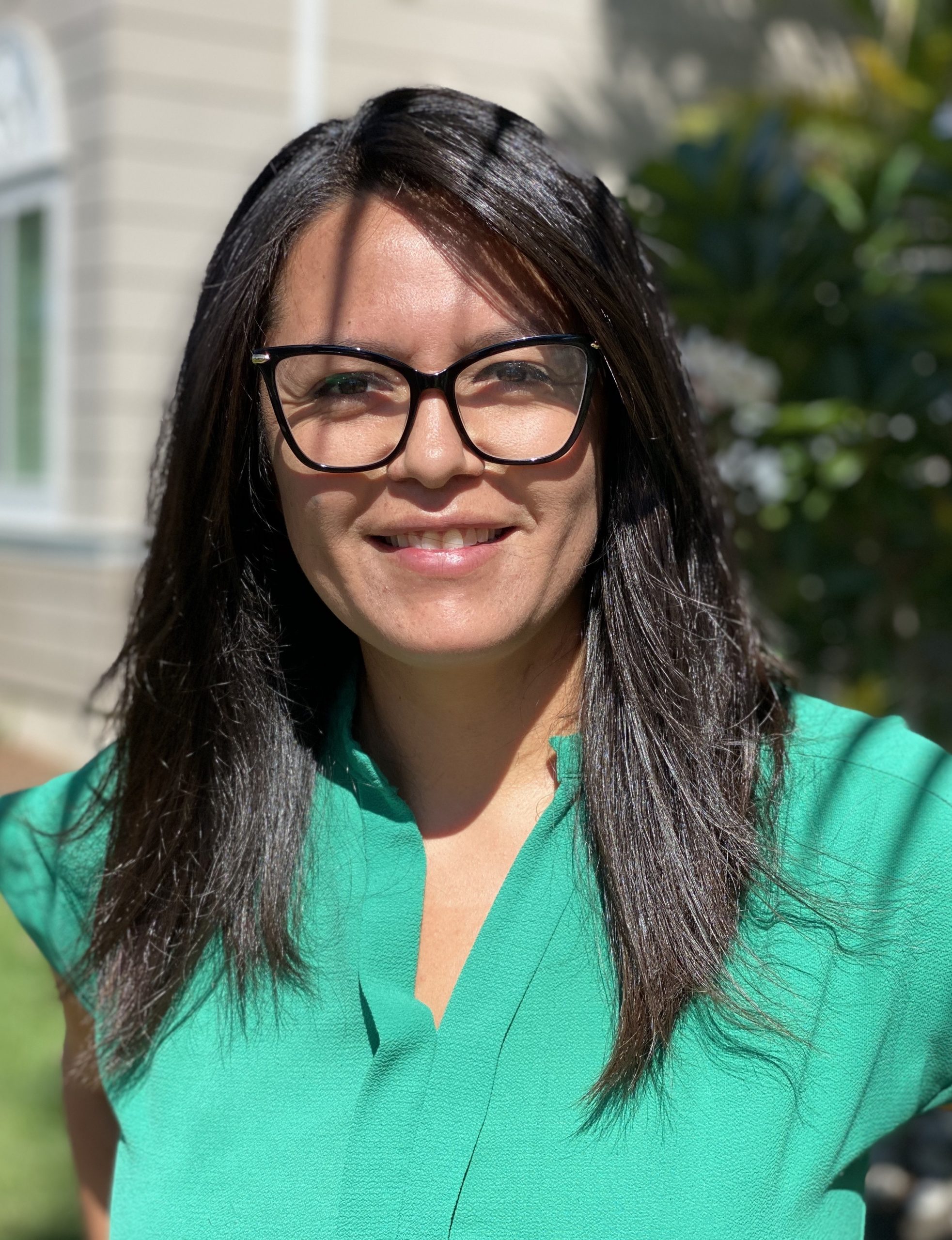 Lolita
Ayala
Interests: My research interests revolve around understanding how social media can be leveraged for social good through a 'value in use' framework. By applying a community based approach and exploring social networks, graph theory, affordances, and service-dominant logic, I aim to explore digital communities and value cocreation through actor-to-actor engagement. More precisely, I'm interested in examining social good in various angles including the impacts and opportunities in creating social change through long-term ethically minded practices.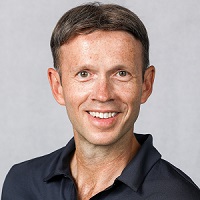 Daniel
Bergin
Interests: Information Security, Information Sharing, Strategic Deterrence, Information Warfare, Mission Assurance, Military Service Member transition, Veteran Communities, Delayed/Disconnected, Intermittent, Low-Bandwidth Operations, Critical Infrastructures, Cybersecurity, Systems and Networking, Security and Privacy, Risk Frameworks, Presumption of Compromise, Ethical Hacking, Government Information Leadership, Consumer Awareness, IoT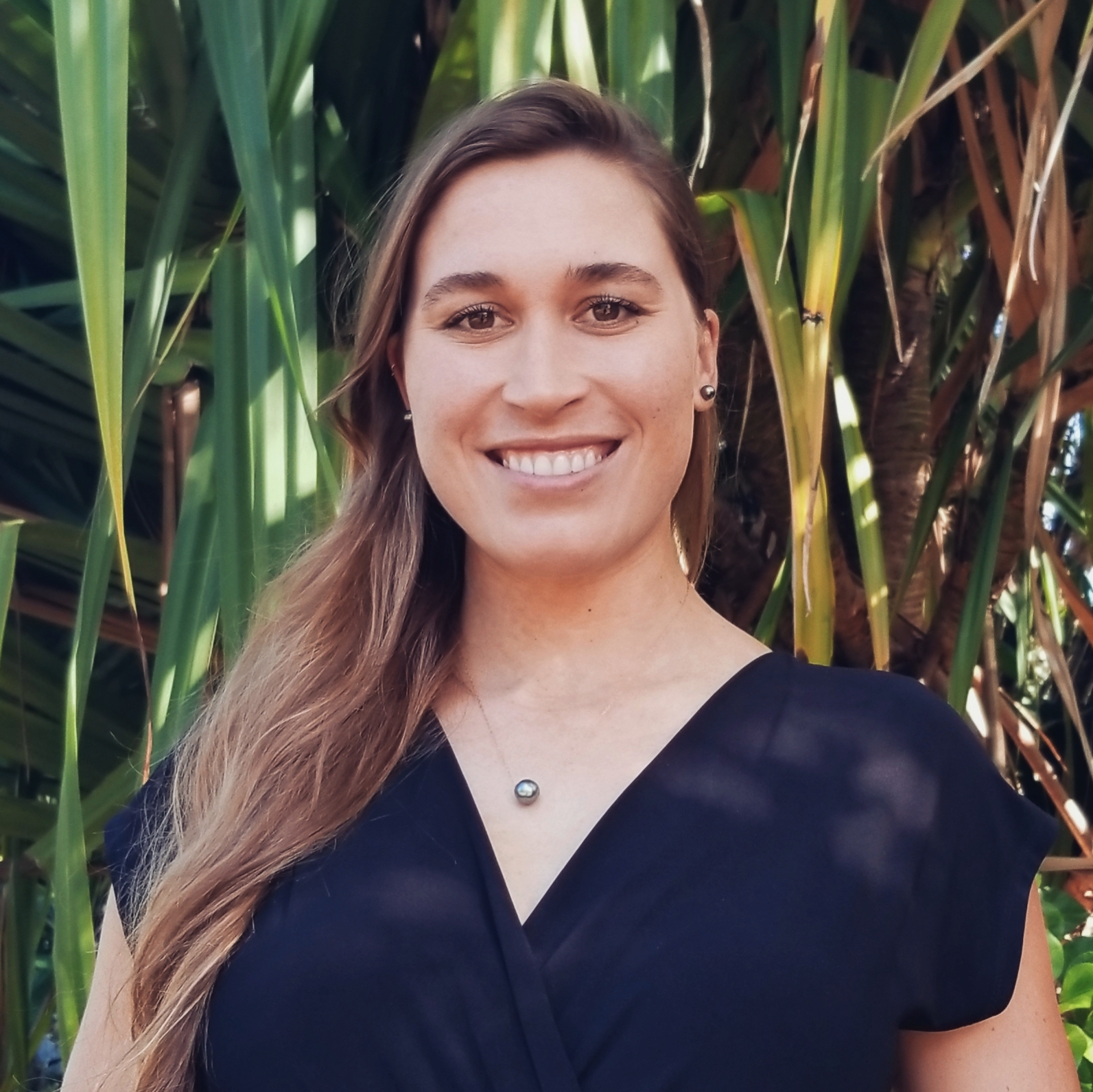 Sanoe
Kahalulu'anaonāwaihenui
Burgess
Interests: I am interested in examining how cultural identities are built and shaped in the modern world. I enjoy surfing, hiking, training jiu jitsu, reading, spending time with my family, and walking my dog.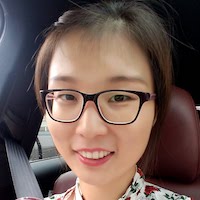 Shiqing
Cao
Interests: Oral communication, Interpersonal communication, Intercultural communication, Health communication with ICT development, and Social Media research. Currently, I am working on the use of social media continuation on WeChat by using users and gratifications 2.0 as the main framework. 
Bob
Everson
Interests: I am intrigued by the Sociotechnical aspects of people and technology within the workplace.  As technology automation becomes more prevalent within the 4th Industrial Revolution 4IR, organizations are leveraging automation to improve productivity efficiencies and decrease overhead costs while improving profitability.  My research interests are how technology automation will impact people within the workplace and how artificial intelligence and digitalization are continually evolving from an autonomous and robotics perspective.
Alena
Feeney
Interests: Alena's research interest lies in understanding how ICTs (information communication technologies can be leveraged toward social justice. Applying an interdisciplinary approach that includes components of social informatics, community engagement, game theory, cognitive science, persuasive technologies and policy. Alena analyzes digital platforms, UX design and data science to educate and inspire the public towards action. Her Master's degree from Washington State University, combined communication strategy, content creation and digital media to illuminate environmental issues.
Stanislava
Gardasevic
Interests: I am interested in exploring ways to create and visualize knowledge graph-based information system, in order to facilitate resource discovery and decision making. By applying participatory design research methods, I am aiming to create this technology for a particular user group, in this case- students of an interdisciplinary PhD program.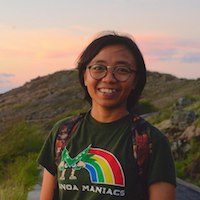 Anis
Hamidati
Interests: My dissertation project looks into an e-government-based scholarship program from the perspective of its recipients. It addressed the challenges and the workarounds conducted to obtain and complete the scholarship program. It also discussed the social learning process that recipients undergo as part of communities of practice.
Apart from working on my dissertation, I am part of a team of researchers in my home country of Indonesia that focuses on the Internet facilitated women empowerment through entrepreneurial activities with the use of social media. My other research includes how international students in Hawaii maintain a connection with their family back home, comparing corporate communication cultures in five countries; how online communities support local travel in Indonesia, and discourses in travel accounts.
Matthew
Kanekoa
Interests: Digital libraries, library technology, library services, informatics, and communications.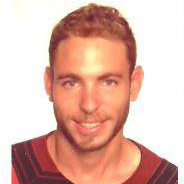 Moshe
Karabelnik
Interests: I am interested in the practice of using digital images in social media. I want to understand what people are doing with visual media in their everyday lives. Currently working on understanding the use of visual media in the creation of group identities in political conflict.  MA Film & Television you can always find me looking for new television shows and old art movies.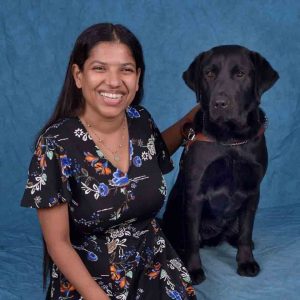 Sajja
Koirala
Interests: My research interest revolves around the field of human-computer interaction.  I am interested in studying media accessibility, specifically audio-description.  I am exploring the usage of audio-description in entertainment and education, and how it impacts information consumption for people who are blind or visually impaired.  I am currently working on a long-term project to audio-describe the brochures of all 420 national parks in the United States.
Dean
Lodes
Interests: My research interests are a combination of artificial intelligence (AI) and virtual reality (VR), and how a self-lead virtual university compares to both online and in-classroom educational systems. I am also interested to know how a person interacts in the virtual environment compared to a real, live environment, so human computer interaction (HCI) is also an integral part of my studies.
Keahiahi
Long
Interests: I am passionate about how library and information science processes can support and elevate Hawaiian communities. My general research interests are Hawaiian librarianship and Indigenous information literacy instruction. My recent work included a focus on research support for Hawaiian Studies faculty, and Hawaiian language descriptive metadata.
Keikilani
Meyer
Interests: I am interested in Hawaiian Librarianship, providing library services and resources to Hawaiian communities, increasing Native Hawaiian representation in the field of Library Information Science and Interdependent Operability
Branden
Ogata
Interests: My research interests revolve around educational techniques and technologies, particularly in the field of Computer Science. My prior work has focused on the concept of learning by teaching.
Maggie
Pulver
Interests: I am interested in Community Engagement and Network Science, as it relates to the building and maintaining of relationships that can support culture- and place-based education of Hawai'i's youth.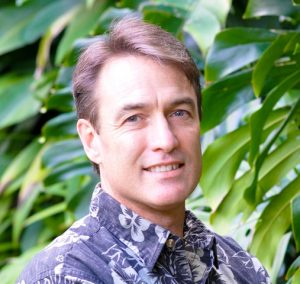 Dave
Stevens
Interests: I am a full-time Information Technology Instructor at Kapi'olani Community College (KapCC) teaching a range of technology related courses, including programming, databases, network security, project management, cloud-based computing, and ethical hacking. Prior to joining academia, I had a 20-year IT career, which included working as a programmer, website developer, project manager and cryptographer. My interest in cyber-security compels me to continually research, analyze, solve for, discuss, and educate on the ever-increasing number of vulnerabilities associated with most web-based applications that rely on user authentication for access. For my research, I want to focus on secure online voting systems and their secure implementation.
Helen
Wong Smith
Interests: Employing the framework of cultural competency as a cultural engagement strategy to increase DEIA in both the archival profession and the archival record. This approach strives to address who manages collections and what lies within them including the decolonization efforts, accountability, healing, and notions of identity for diverse communities.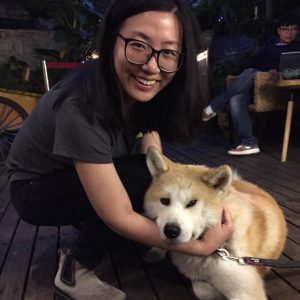 Yinan
Sun
Interests: My research interests center around the broad areas of social informatics, cultural studies, and posthuman studies, specifically cultural affordance, cultural identities, and health informatics. In addition, my research methodology includes ANT (actor network theory), phenomenology, grounded theory, and community engagement. My research aims to examine how technology, people, and culture as practices influence each other.
S. Kauwela
Valeho-Novikoff
Interests: Hawaiian Librarianship; Hawaiian knowledge systems for LIS education; Indigenous Ecology within LIS education; Hawaiian culture and protocols; Social justice; Indigenous Knowledge and culturally responsive methods in information research; Indigenous Knowledge and the Library and Information Service sector and protocols; The impact of IT on Indigenous peoples; Digital technologies and cultural collections; Indigenous knowledge systems and digital ethics; Indigenous knowledge and database management.
Shelbey
Walker
Interests: I am interested in researching video and digital games, digital communities, digital cultures, and social media. Specifically, I would like to examine the relationship between an individual's career choice and type of games participated in during their leisure time. My Master's Thesis examined the gaming habits and leisure activities of those within the agriculture industry to see if, how, and when farmers play farming video games. I have a background in Agribusiness: Animal Sciences (B.S. from Southeast Missouri State University) and Communications (M.A. from the University of Hawaii at Manoa).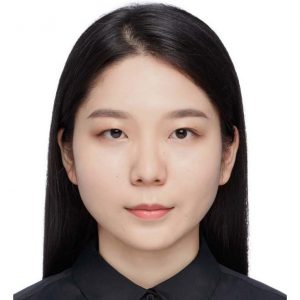 Yiting
Wang
Yiting Wang is a PhD candidate at the interdisciplinary program in Communication and Information Sciences at University of Hawaiʻi at Mānoa. She is interested in bridging visual communication, human computer interaction, and social media & online performance. Her current research focuses on short videos, affordances and multimodal analysis. Yiting's background includes traditional Chinese theatre, with a B.A. and M.A. in international cultural communication and management from the National Academy of Chinese Theatre Arts in Beijing.
Website: https://yiting.world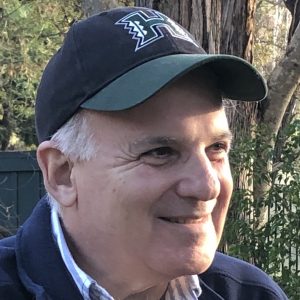 Joel
Wilf
Interests: For the past ten years, UH professor Dan Port and I have been studying how NASA's Jet Propulsion Laboratory (JPL) provides assurance (i.e., confidence) in the quality, reliability, and safety of its mission systems. We came to focus on the role of assurance in mission decision-making – for example, deciding whether the guidance and control software was ready for testing on the integrated flight system and, later, if it was ready for launch and cruise operations. We examined how assurance reduced the uncertainty – and ultimately the risk – inherent in these decisions. Over the years, we developed a decision-based theory of assurance and its value to NASA. Through several research grants and papers, we applied this theory to better understand NASA mishaps and the mission decision-making factors that led to them. I've also applied these insights in my work at JPL, developing a new program for assuring the cybersecurity of mission systems. My current interest is in summarizing our theory of assurance, with supporting evidence, and illustrating one or more of its applications in my CIS dissertation.
Camaryn
Yokota
Interests: I am interested in applying futures studies theories and methods to music consumption. Specifically, I am interested in investigating how various key drivers such as emerging technologies, affordances, policies and fan labor may shape alternative futures of music consumption.