We are increasing energy efficiency and generating renewable energy to power a sustainable future.
"The University of Hawaii shall establish a collective goal of becoming net-zero with respect to energy use,
producing as much energy as the system consumes across all campuses, by January 1, 2035."
– Hawaiʻi Revised Statue (HRS 304a-119)
Reduced energy consumption across all UH campuses in 2018
Energy consumption has been trending downward in recent years due to efficiency projects and tighter operational practices. We are committed to continuing this trend.
Over 6 Million kWh of clean energy generated in 2018 across all UH campuses
We have doubled our production in the last 2 years and we are investing in producing more clean renewable energy.
Designing High Performance Buildings
Early design decisions can have the largest impact on a building's energy use and indoor environmental quality. That's why we require our projects to strive for LEED GOLD as a minimum.  Part of designing a LEED project requires Computer Modeling and Simulation of a building to ensure efficient, functional, beautiful and comfortable structures, with the lowest life cycle cost, and best environmental impact.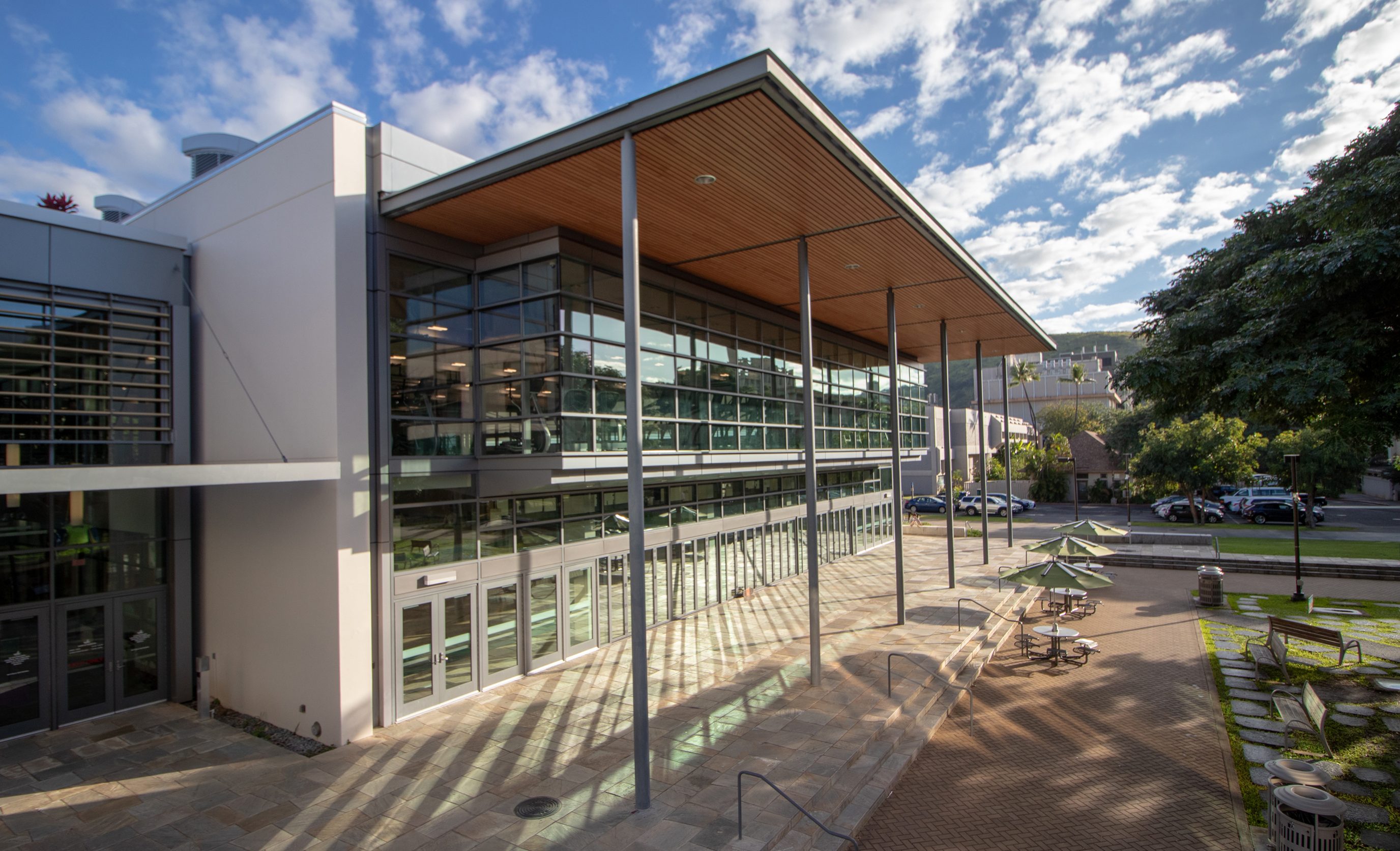 Data Driven Decisions
Precise and accurate information is necessary to guide decision making and measuring progress toward our goals.