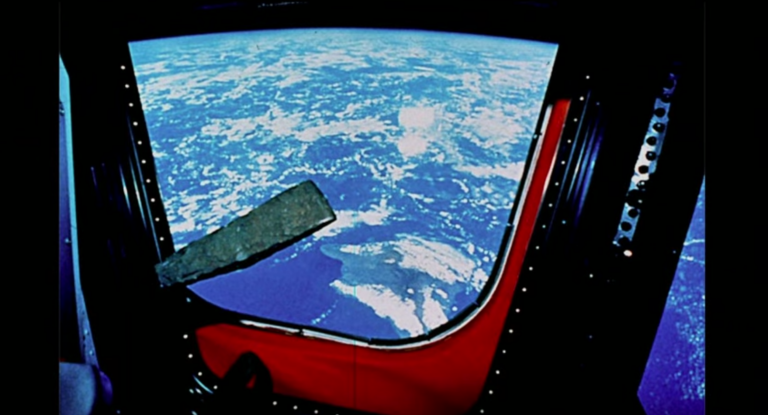 In order to survive with only the resources available on these tiny islands in the middle of the vast Pacific Ocean – 5,000 miles away from the nearest land mass – you were either sustainable, or you were dead. Native Hawaiians created a thriving, vibrant and flourishing culture and society living within the archipelagoʻs ecological boundaries, and in kinship with the natural world.
The University of Hawai'i serves our island communities who draw from a rich cultural heritage and traditional knowledge of sustainability as a lived practice.
---
Noelani Goodyear Kaopua is a Kanaka 'Ōiwi who was born and raised in Hawai'i. She earned her BA in Political Science and Hawaiian Studies from UH Mānoa before completing her PhD at the University of California, Santa Cruz in History of Consciousness. As an associate professor of Indigenous and Hawaiian politics, Noelani teaches courses in Hawai'i politics, Indigenous politics, and decolonial futures. She also currently serves as the undergraduate chair of the Political Science department.
---
Kamuela Enos is currently the Director of Social Enterprise at MA`O Organic Farms, where he works with low income communities to combat major health issues and promote sustainable agriculture. He worked previously at Empower Oahu on economic and community development initiatives and with the Department of Urban and Regional Planning, where he served as a research assistant in the Office of Youth Services Strategic Planning Process. He is a Director of the Hawaii Rural Development Council. Mr. Enos holds a B.A in Hawaiian Studies and a M.A. in Urban and Regional Planning from the University of Hawai`i at Manoa.
---
Malia Akutagawa is an Assistant Professor of Law with both the University of Hawaiʻi at Mānoa's William S. Richardson School of Law and Hawaiʻinuiākea School of Hawaiian Knowledge. Malia is a 1997 alumnus of the William S. Richardson School of Law, having earned a Juris Doctor and Environmental Law Certificate. She was admitted into the Hawaiʻi State Bar Association in 1998. Her focal studies included Hawaiian and water rights, environmental regulations, land use, administrative and international law. She is part of Hui ʻĀina Momona, a consortium of scholars throughout the university community charged with addressing compelling issues of indigenous Hawaiian knowledge and practices, including the legal regime and Native Hawaiian rights associated with mālama ʻāina, and with focus on cross-disciplinary solutions to natural and cultural resource management, sustainability, and food security.
---
Kālepa Baybayan, previously Navigator-in-Residence, is the Associate Director of 'Imiloa Astronomy Center, Hilo. An active participant in the voyaging renaissance since 1975, Baybayan has served as captain and navigator aboard the Hawaiian deep-sea voyaging canoes Hōkūle'a, Hawai'iloa, and Hōkūalaka'i and sailed on all major voyages of the Hōkūle'a throughout Polynesia, Micronesia, the west coast of North America, and Japan. His most recent voyage as captain and navigator aboard Hōkūle'a took him and a Hawaiian speaking crew from Okinawa to Yamaguchi prefecture. Baybayan is among an elite society of traditional wayfinding astronomers called "Master Navigators". Skilled in the study of Hawaiian starlines and the celestial sphere, and trained by traditional Satawalese Master Navigator Mau Piailug, he shares the title of Pwo Master Navigator with only 4 others in Hawai'i.
---
Dr Sam Ohu Gon III is a scientist, Hawaiian cultural practitioner, paleobiologist, and teacher.Sam received his bachelor's degree in Zoology at the University of Hawai'i at Mānoa. He then went on to receive his masters in Zoology and doctorate in Animal Behavior at the University of California, Davis. His professional life has been dedicated to conservation of native biological diversity, and to the connections between the natural world and indigenous culture of Hawaii.