Laulima Faculty Tutorials
Exporting Gradebook
> Return to Laulima Faculty Tutorials
Using the Gradebook, you can export course grades to a CSV (Comma Seperated Value) file, which is compatible with Microsoft Excel, or as an Excel (.xls) file.
If at the start of the semester and you would like a roster of your students you can also export the gradebook for that purpose.
If you would like a file version of all the grades you can also export the gradebook to keep a copy for your files. It is recommended to periodically export your gradebook throughout the semester as well as at the end of the semester to keep a record of student grades.
*NOTE: You will need the Gradebook tool added to the course in order to export your gradebook (Site Info > Edit Tools > select Gradebook > Continue > Finish). Or go to the tutorial on how to add tools in Laulima, "Laulima Tools & Examples of Usage"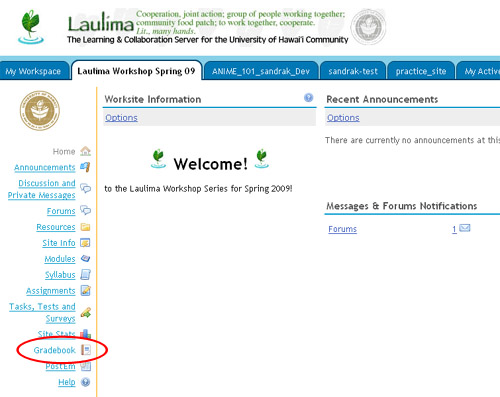 1. In the course you would like to export your gradebook from, click on the "Gradebook" tool. Then click the "All Grades" link in the top menu bar.

2. Click either the "Export as CSV" or "Export for Excel" button in the upper right hand corner of the page.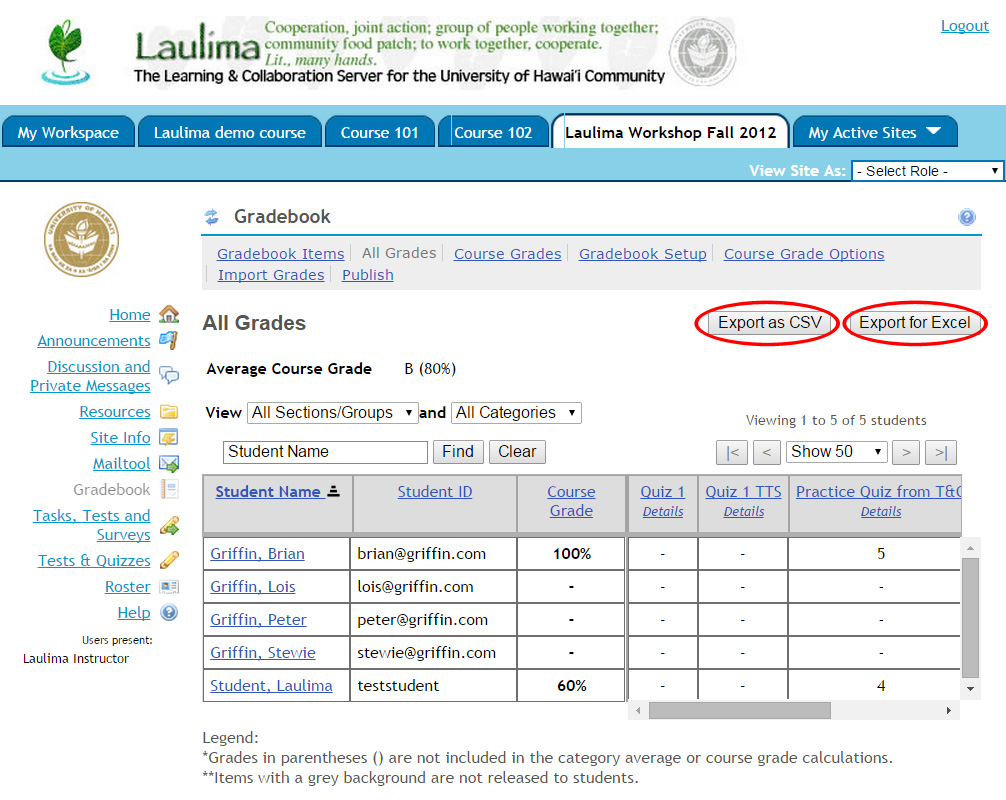 3. A download window should open asking if you would like to open or save the file. Click or choose Save and save you file to your computer.
The default filename for your exported gradebook is gradebook-[courseID]
Your spreadsheet file will look similar to the example below:

*Note: The student ID's in the example above are all guest accounts (not actual students). For students with a UH user ID, you will only see their user ID with no @hawaii.edu attached.