President's Award for Excellence in Building
and Grounds Maintenance
Maintenance Award Winner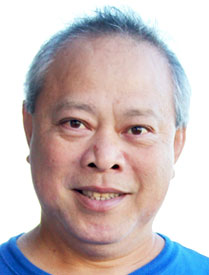 2014
Joseph Tan
Joseph Tan is a custodian at Leeward Community College.
Tan is called the "energizer bunny" and the "Leeward McGyver" for his never-ending dedication to his work and his innovative solutions to campus custodial problems.
His colleagues praise his efforts to go above and beyond his job duties with a positive attitude.
The President's Award for Excellence in Building and Grounds Maintenance honors UH employees who exhibit dedication and sustained superior performance in a maintenance, landscaping, custodial, shop or trucking position.
2015 President's Building and Grounds Award Nomination Information and Form (PDF)

Select a recipient for more about that individual.