Tony the Fantastic Fireman! Live: One Show Only
April 20, 11:00pm - 12:00am
Mānoa Campus, Earle Ernst Lab Theatre at Kennedy Theatre
---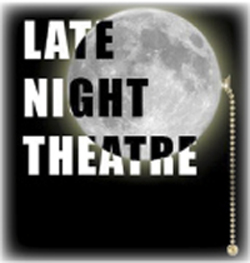 April 13, 14, 20, 21 at 11:00PM
Earle Ernst Lab Theatre
In this dark comedy, children gather in the audience as the House Manager stalls for time, bringing on a local kid's entertainer Silly Willy to distract the audience. When the well-known kid's TV show host, "Tony the Fantastic Fireman," finally arrives, he ends up sabotaging the career that ruined his life during this live performance, despite the efforts to calm him down by his stage partner, "Private Joe the Musician," and their manager, Heather.
Tickets
$10 Regular
$8 Seniors, Military, UH Faculty/Staff
$5 UHM Student with Valid UHM ID
Tickets sold at the Kennedy Theatre Box Office starting one hour before the show.
Event Sponsor
Theatre and Dance, Mānoa Campus
More Information
(808) 956-7655, ktbox@hawaii.edu, http://manoa.hawaii.edu/liveonstage/tony/
---
Friday, April 20

9:30am

Breadfruit: A Tropical Superfood

Mānoa Campus, Lyon Arboretum, 3860 Manoa Road, Honolulu HI 96822
11:00am

Education Final Oral

Mānoa Campus, Wist 129
11:30am

Aloha Friday with SP@M

Mānoa Campus, QLC 412
12:00pm

Iwi KÅ«puna Repatriation Worldwide

Mānoa Campus, John A. Burns Hall, Room 3118, 1601 East-West Road
1:30pm

7th International Conference on Environmental Future - Friday Panel

Mānoa Campus, East-West Center, Keoni Auditorium
2:30pm

Colloquium - Dr. Albertini

Mānoa Campus, Sakamaki Hall C-308
3:00pm

HIstory Workshop - Matt Cavert, "Cultivation and Culture"

Mānoa Campus, History Department, Sakamaki Hall A201
3:30pm

Zoology Final Oral

Mānoa Campus, Bilger 150
3:30pm

Geology and Geophysics Seminar

Mānoa Campus, POST 723
4:00pm

Chinese Corner Spring 2018

Mānoa Campus, UH Moore Hall 109
4:30pm

Department of Second Language Studies Open Science Symposium

Mānoa Campus, Queen Lili'uokalani Center for Student Services, Room 412 and Building 37
5:00pm

Peace Corps Info Session and Stories from the Field

Mānoa Campus, QLC 208
7:30pm

Nora

Mānoa Campus, Kennedy Theatre, 1770 East-West Rd.
11:00pm

Tony the Fantastic Fireman! Live: One Show Only

Mānoa Campus, Earle Ernst Lab Theatre at Kennedy Theatre