Ecopsychology Workshop
February 1, 9:30am - 12:30pm
Mānoa Campus, Lyon Arboretum (3860 Manoa Rd)
---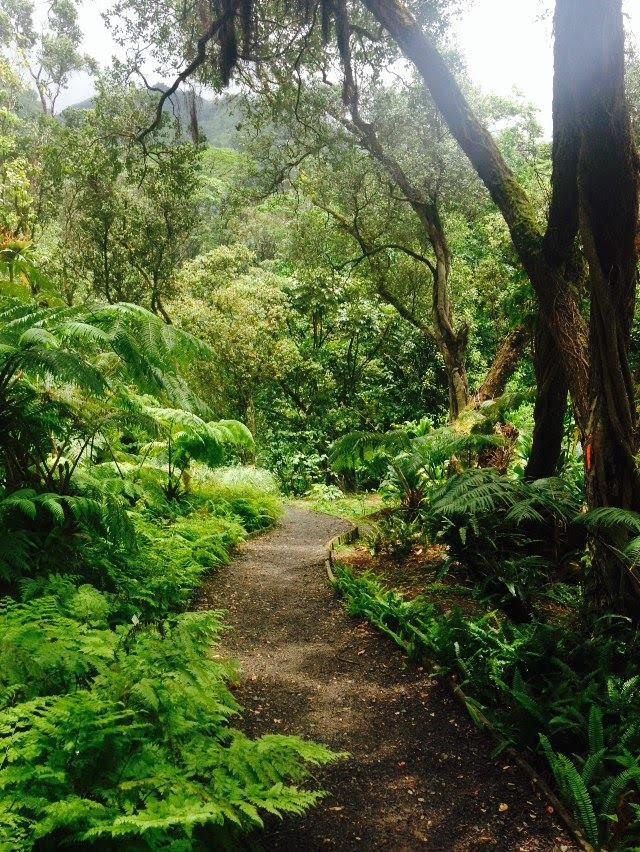 Ecopsychology is an emerging field that recognizes the interconnectedness between human and ecological health. This introductory class will cover topics including health benefits of natural settings (including ecotherapy), environmental/ecological grief, and ecological identity.
Class will include experiential practices and exercises including sensory awareness and mindfulness practices to deepen connections with nature. Ideal for educators, health care professionals, environmentalists, and anyone seeking to deepen their connection with the natural world. Dress appropriately for sitting on the ground and walking outdoors. Writing materials, rain jacket, mosquito repellent, and water are recommended.
Lizabeth Kashinsky has been working in the field of conservation in Hawai'i for 25 years. Inspired by her experiences living in the remote Northwestern Hawaiian Islands for months at a time, her goal is to connect people with nature to ultimately foster better stewardship for the planet and all its inhabitants.
Date and Time: Saturday, February 1st, 2019, 9:30am-12:30pm
Cost: $20
To sign up: call (808) 988-0456
Ticket Information
To register, call 988-0456
Event Sponsor
Lyon Arboretum, Mānoa Campus
More Information
Derek Higashi, (808) 988-0456, higashi2@hawaii.edu, https://manoa.hawaii.edu/lyon/2020/01/10/community-class-schedule-spring-2020/
---