Introduction to Structured Query Language (SQL)
February 6, 5:30pm - 7:30pm
Honolulu Campus, 874 Dillingham Blvd
---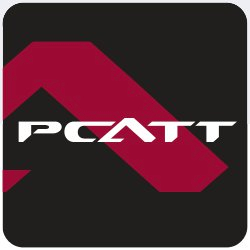 Databases, organized repositories of information, have become indispensable in today's world.
In this introductory course you will learn about relational databases and the basics of Structured Query Language (SQL) including sorting; grouping result sets; using DDL, DML, DCL, and TCL.
All SQL statements will initially be written for one table. Most practical, modern and relational databases will include a large number of tables and SQL queries have to access information from several tables.
This course will introduce you to querying more than one table. With this skill you will be able to query two or more tables in a database.
This is a hands-on course which will take you from installing SQL Server 2016 to learning the ins and outs of SQL Server Management Studio and of course a full dose of SQL. The course covers most of the requirements to take Microsoft's certification (98-364), the Microsoft Technology Associate. During each meeting, you will be assessed for your knowledge, competency and proficiency in SQL.
Event Sponsor
PCATT, Honolulu Campus
More Information
Beryl Morimoto, 808 845-9296, honcet@hawaii.edu, https://pcatt.org/section/COM2037-010
---
Tuesday, February 6

10:00am

BikeUHM 2018

Mānoa Campus, Campus Center Courtyard
12:00pm

WRRC/Ike Wai Seminar

Mānoa Campus, HIG 210
12:00pm

WRRC/IkeWai Seminar

Mānoa Campus, HIG 210
1:00pm

East-West Toastmasters Leadership/Public Speaking Club Meeting

Mānoa Campus, Campus Center 307
2:30pm

Study Abroad in Lille, France

Mānoa Campus, Moore 205
3:30pm

Better Tomorrow Speaker Series: New Frontiers of Planetary Seismology

Mānoa Campus, POST 723
5:30pm

Introduction to Structured Query Language (SQL)

Honolulu Campus, 874 Dillingham Blvd
5:30pm

IT Essentials: PC Hardware and Software (A+ Certification Preparation)

Honolulu Campus, 874 Dillingham Blvd