Donghak, a Deep Ecology of Reverence
March 8, 11:00am - 12:30pm
Mānoa Campus, Center for Korean Studies
---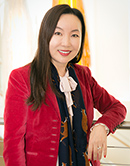 The Center for Korean Studies spring 2018 colloquium series will feature a discussion of the Donghak religious and philosophical movement by Dr. Jea Sophia Oh, assistant professor of philosophy at West Chester University of Pennsylvania.
Donghak, or Eastern Learning 東學, was influenced by three major East Asian philosophies (Confucianism, Buddhism, and Daoism) as well as by Christianity. The result was a religious-cultural hybridization with unique Korean life-centered cosmology that reveres life and creation.
Professor Oh's presentation will deal with the Korean concept hanul, the divine, in Donghak, comparing it with the Whiteheadian God of becoming via a complimentary way of comparative ecotheology.
Event Sponsor
Center for Korean Studies, Mānoa Campus
More Information
Merclyn Labuguen, (808) 956-7041, merclyn@hawaii.edu, http://cksnews.manoa.hawaii.edu/wp/colloquium-donghak-a-deep-ecology-of-reverence/
---
Thursday, March 8

9:00am

2018 Uehiro Graduate Student Philosophy Conference

Mānoa Campus, Sakamaki Hall D-201, Uehiro Academy
9:00am

Open Education Week 2018 Celebration

Mānoa Campus, Morning Sessions: iLAB (Bldg. 37)/Afternoon sessions: Kukendall 101 Auditorium
10:00am

Architecture Final Oral

Mānoa Campus, ARCH 314
11:00am

Donghak, a Deep Ecology of Reverence

Mānoa Campus, Center for Korean Studies
12:00pm

Hulahula and learn something: Expressing culture and science

Mānoa Campus, Kuykendall 409A
1:00pm

Nursing Practice Final Oral

Mānoa Campus, Webster 430
1:00pm

Philosophy Final Oral

Mānoa Campus, Sakamaki D 201
3:00pm

Study Abroad Meeting - Semester in Paris, France

Mānoa Campus, Business Administration Bldg. G102
3:00pm

Oceanography Seminar

Mānoa Campus, MSB 100
3:00pm

Oceanography Seminar - John Smith

Mānoa Campus, Marine Sciences Building 100
5:00pm

Entrepreneurship Live with Mike Bravo & Travis Ito

Mānoa Campus, Shidler College of Business, Room E-402
5:30pm

CCBAC's Taste of Mānoa

Mānoa Campus, Campus Center COurtyard
6:00pm

Shidler Executive Vineyards 2018

The Royal Hawaiian, Monarch Room
6:30pm

Hanauma Bay Educational Lecture Series

Mānoa Campus, Hanauma Bay Nature Preserve Theater
6:30pm

Converging Epistemologies: Borders and Boundaries

Mānoa Campus, East-West Center