Opening events for "Hiding in Plain Sight: José Ferreira and Asma Kazmi"
September 10, 3:00pm - 5:00pm
Mānoa Campus, Commons Gallery, Dept. of Art + Art History
---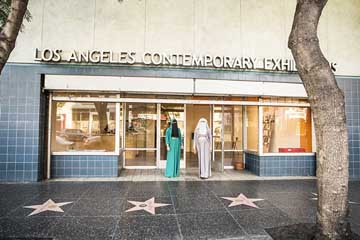 The public is invited to attend the opening events for the art exhibition "Hiding in Plain Sight: José Ferreira and Asma Kazmi".
Special Events: (all events are free and open to the public)
Monday, September 10
3:00 – 4:00 p.m. Gallery walk-through
4:00 – 5:00 Reception
This exhibition project explores the exigencies of societal change that synchronously valorize technology over labor. The artists explore the demands of labor placed on us, as the demands of civic and social alienation threaten to overwhelm us. The project speaks about the building of borders—material and symbolic—giving rise to social exclusion and limiting the expression of local cultures. Jose Ferreira and Asma Kazmi both utilize different disciplines, processes, materials, ways of knowing, and experiencing, to make their work.
SPONSORS
University of Hawai'i at Mānoa's Department of Art + Art History and College of Arts + Humanities; Center for South Asian Studies, UHM; and supported by Waikiki Parc Hotel – Hospitality Sponsor for the Arts at UH Mānoa; and anonymous donors.
Event Sponsor
Art + Art History, Mānoa Campus
More Information
Sharon Tasaka, (808) 956-8364, gallery@hawaii.edu, http://www.hawaii.edu/art/exhibitions+events/exhibitions/?p=3930
---