Dr. Seuss's The Cat in the Hat
September 21, 7:30pm - 8:30pm
Mānoa Campus, Kennedy Theatre
---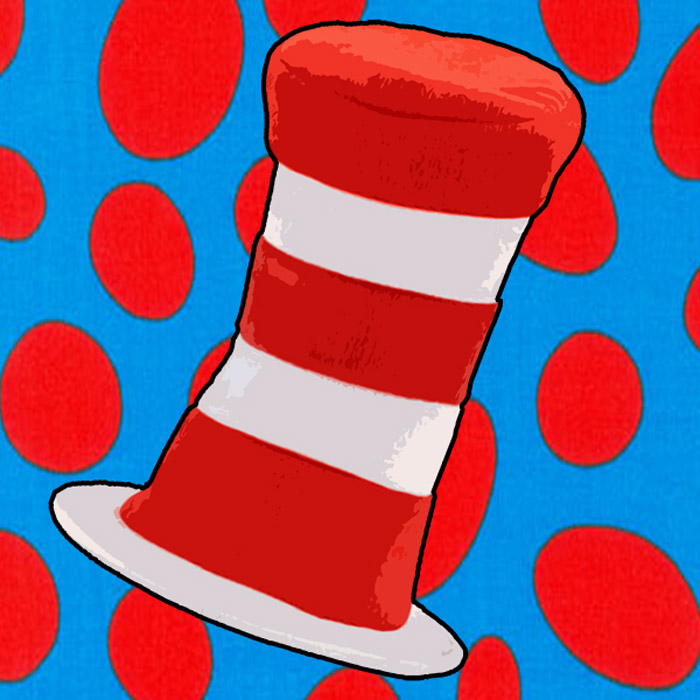 SEPTEMBER 14, 15, 21, 22, 23, 2018
FRI/SAT 7:30pm & SUN 9/23 at 2:00pm and 5:00pm
"I know it is wet and the sun is not sunny, but we can have lots of good fun that is funny." Join Sally and her brother as their rainy day blues are turned upside-down by a mischievous stranger in a striped hat. The Cat in the Hat creates a day full of wacky adventure, wondrous balancing feats, and zany rhymes. It all seems under control (well, maybe not to the fish) until the Cat unleashes Thing 1 and Thing 2, wreaking havoc on the house and leaving the children to wonder what mother will say when she returns home! Doctor Seuss's beloved classic comes to life on stage in an action-packed, hilarious romp that is sure to delight all ages. Directed by UHM Theatre MFA recipient and Honolulu Theatre for Youth company member, Nathaniel Niemi.

TICKETS
$18 Regular
$16 Seniors, Military, UH
Faculty/Staff $15 UHAA Members
$13 Students
$10 Youth (2-17)
$8 UH Mānoa Students with valid ID
Tickets are available online at etickethawaii.com, by phone at 944.2697, at Campus Center, at Stan Sheriff Box Office, and at the Kennedy Theatre Box Office (during open hours).
Ticket Information
$8-$18 at https://bit.ly/2Lc2KX4
Event Sponsor
UHM Department of Theatre + Dance, Mānoa Campus
More Information
Kennedy Theatre Box Office, (808) 956-7655, ktbox@hawaii.edu, http://manoa.hawaii.edu/liveonstage/cat/
---
Friday, September 21

8:00am

Fall 2018 Graduation Application Deadline

West Oʻahu Campus, Office of Admissions
10:00am

Pineapple and Silk Cloth Weaving and Embroidery

Mānoa Campus, Hamilton Library, Room 301
11:00am

UHM Homecoming 2018 - Picnic on the Path

Mānoa Campus, Legacy Path (Dole Street to Campus Center)
11:00am

Copyright & Academia

Honolulu Campus, Library (Building 7, 1st Floor)
12:00pm

Two Centuries of Language and Cultural Contact on the Ogasawara (Bonin) Island

Mānoa Campus, Moore Hall 319 (Tokioka Room), 1890 East-West Rd.
12:30pm

Squatting History: The Power of Oral History

Mānoa Campus, George Hall 212
12:30pm

Women's Studies Fall 2018 Colloquium

Mānoa Campus, Kuykendall 210
1:30pm

Study Abroad Info. Meeting - Semester in Seville, Spain

Mānoa Campus, Moore 152
2:00pm

Pineapple and Silk Cloth Weaving and Embroidery

Mānoa Campus, Hamilton Library, Room 301
2:30pm

Study Abroad Info. Meeting - Semester in Florence, Italy

Mānoa Campus, Moore 152
2:30pm

Study Abroad Info. Meeting - Semester in Machida, Japan

Mānoa Campus, Moore 206
3:30pm

Geology and Geophysics Seminar

Mānoa Campus, POST 723
7:30pm

SHAMISEN, VOICE and SHAKUHACHI –– New Music for Old Instruments

Mānoa Campus, Orvis Auditorium
7:30pm

Dr. Seuss's The Cat in the Hat

Mānoa Campus, Kennedy Theatre
9:30pm

It Comes in Threes: An Evening of Quick Comedies

Mānoa Campus, Earle Ernst Lab Theatre