Lyon Arboretum Fall Plant Sale
November 17, 9:00am - 2:00pm
Mānoa Campus, 3860 Manoa Road
---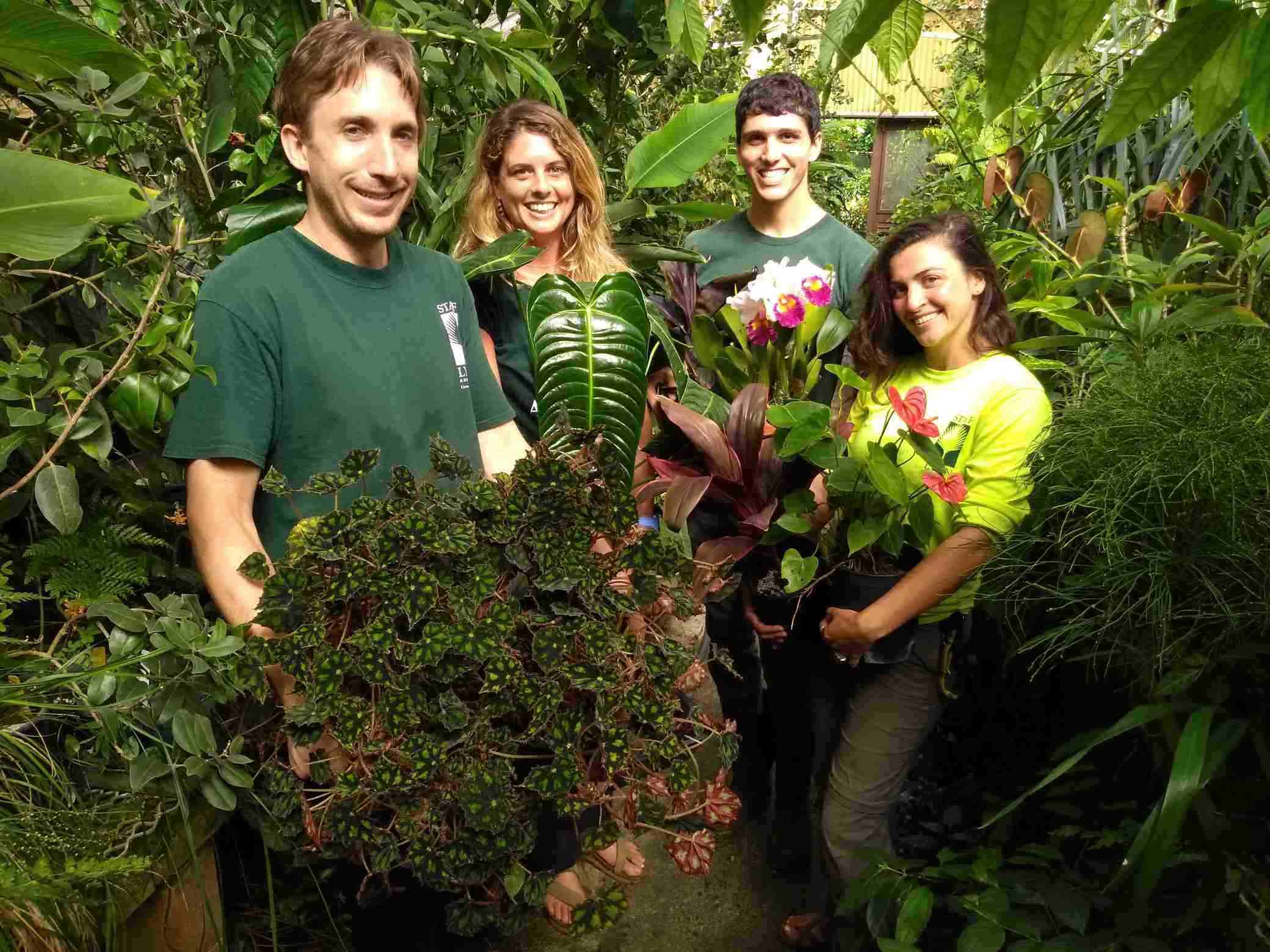 UH Mānoa's Lyon Arboretum will hold its annual Holiday Plant and Craft Sale on Saturday, November 17, from 9 a.m. to 2 p.m. at the Arboretum, 3860 Mānoa Road.
The sale will be the weekend before Thanksgiving – a great opportunity to buy unique gifts for the holidays.
The various nurseries attending the sale will be selling colorful ti varieties and Hawaiian plants including native ferns, sugarcane, and taro. They will also have for sale anthuriums, heliconias, gingers, orchids, tillandsias and other bromeliads, carnivorous plants, cactus, succulents, vegetable, and herb plants, and mushroom starts, as well as UH variety vegetable seeds and many other plants for homes and gardens.
Arboretum volunteers from Hui Hana Hawai'i will sell beautiful, one of a kind fresh and dried holiday wreaths and oshibana crafts. There will also be Hawaiian honey for sale – all perfect for gifts.
A free shuttle service to the arboretum has pick-up and drop-off points at the intersections of Po'elua Street and Mānoa Road, and Nipo Street and Mānoa Road.
Proceeds from the sale help to support Lyon Arboretum programs.
Lyon Arboretum, located at 3860 Manoa Road, is open Monday to Friday from 8 a.m. to 4 p.m., Saturday from 9 a.m. to 3 p.m. It is closed on Sundays and state holidays.
For more information, please call 988-0456 or visit: http://www.hawaii.edu/lyonarboretum/.
Ticket Information
Admission is free.
Event Sponsor
Lyon Arboretum, Mānoa Campus
More Information
Elizabeth Huppman, (808) 988-0472, huppman@hawaii.edu, https://manoa.hawaii.edu/lyonarboretum/
---