'Au'a 'Ia: Holding On
September 27, 7:30pm - 9:30pm
Mānoa Campus, The Kennedy Theatre
---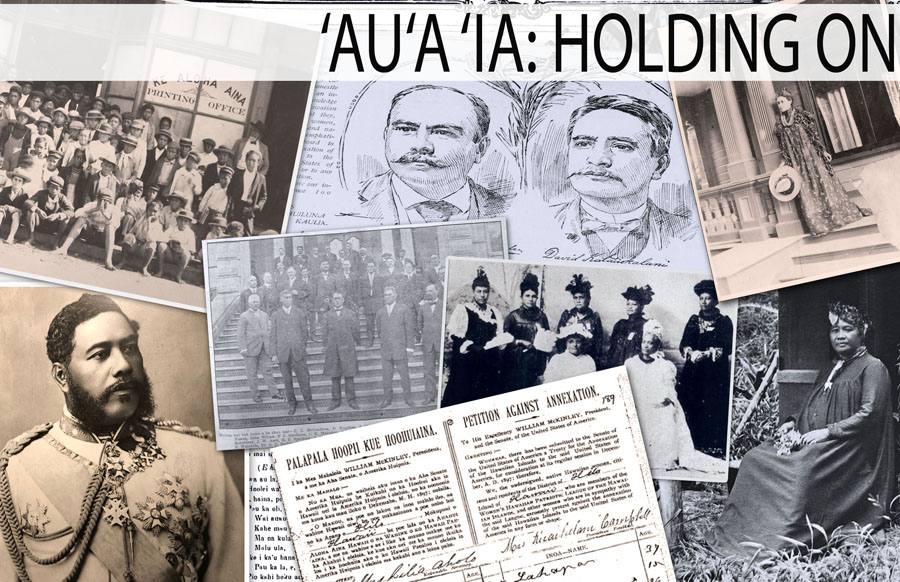 Hana Keaka Production
Written and Directed by Tammy Haili'opua Baker
In Collaboration with an artistic team of award-winning kumu hulas and composers
Set in 2019, four haumana (students) at the University of Hawai'i at Manoa embark on a research project that takes them into the repository of 19th century Hawaiian language archival materials.
Delving into the archives, the haumana begin to interrogate the histories of Ko Hawai'i Pae 'Aina (the Hawaiian archipelago).
They seek the meaning of mana (divine power/authority) and an understanding of lahui (nation) as they reframe the narrative of Kanaka Maoli. In connecting with their kupuna (ancestors) and affirming their foundation as Kanaka Maoli, they discover their mana in the resilience of their kupuna to retain their heritage.
Ticket Information
https://hawaiiathletics.evenue.net/cgi-bin/ncommerce3/SEGetGroupList?groupCode=KT&linkID=hawaii&shopperContext=&caller=&appCode=
Event Sponsor
Theatre + Dance, Mānoa Campus
More Information
John Wells, (808) 956-2601, jwells27@hawaii.edu, http://manoa.hawaii.edu/liveonstage/holdingon/
---