Drawing at Lyon Arboretum with Dr. Sarah Simblet
January 17, 1:00pm - 4:00pm
Mānoa Campus, Lyon Arboretum (3860 Manoa Rd)
---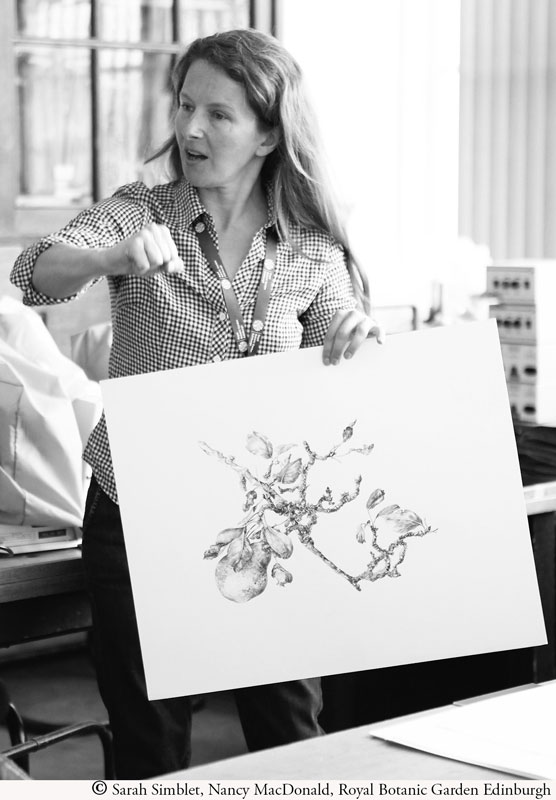 Spend time with fine artist Sarah Simblet at beautiful Lyon Arboretum!
See how she works with a live drawing demonstration and follow her into the arboretum for an outdoor drawing session* to try your hand at drawing with expert tips and feedback.
(*Note: Event activities/structure may vary depending on the weather. The session will be held in a classroom if weather does not permit drawing outdoors.)
To sign up, visit http://bit.ly/2rZhDYN
Three standalone sessions are available:
Friday, January 17, 8:30 am - 11 am (morning session)
Friday, January 17, 1 pm - 4 pm (afternoon session)
Saturday, January 18, 12 pm - 3 pm.
Dr. Simblet is the author of Anatomy for the Artist (2001), The Drawing Book (2005), Botany for the Artist (2010), and co-author of The New Sylva: a Discourse of Forest and Orchard Trees for the Twenty-First Century (2014). She is Director of Studies for Fine Art at Christ Church, Oxford and Tutor in Anatomy at the Ruskin School of Art at the University of Oxford. Don't miss this opportunity to see how she works and learn with her in beautiful Manoa Valley!
Ticket Information
To sign up, visit http://bit.ly/2rZhDYN
Event Sponsor
Lyon Arboretum, Mānoa Campus
More Information
Education Dept, Lyon Arboretum, 808-988-0456, educationlyonarboretum@gmail.com, http://bit.ly/2rZhDYN
---