Antiracist Parenting 101
December 10, 4:00pm - 5:00pm
Mānoa Campus, 2600 Campus Road, QLC 209
---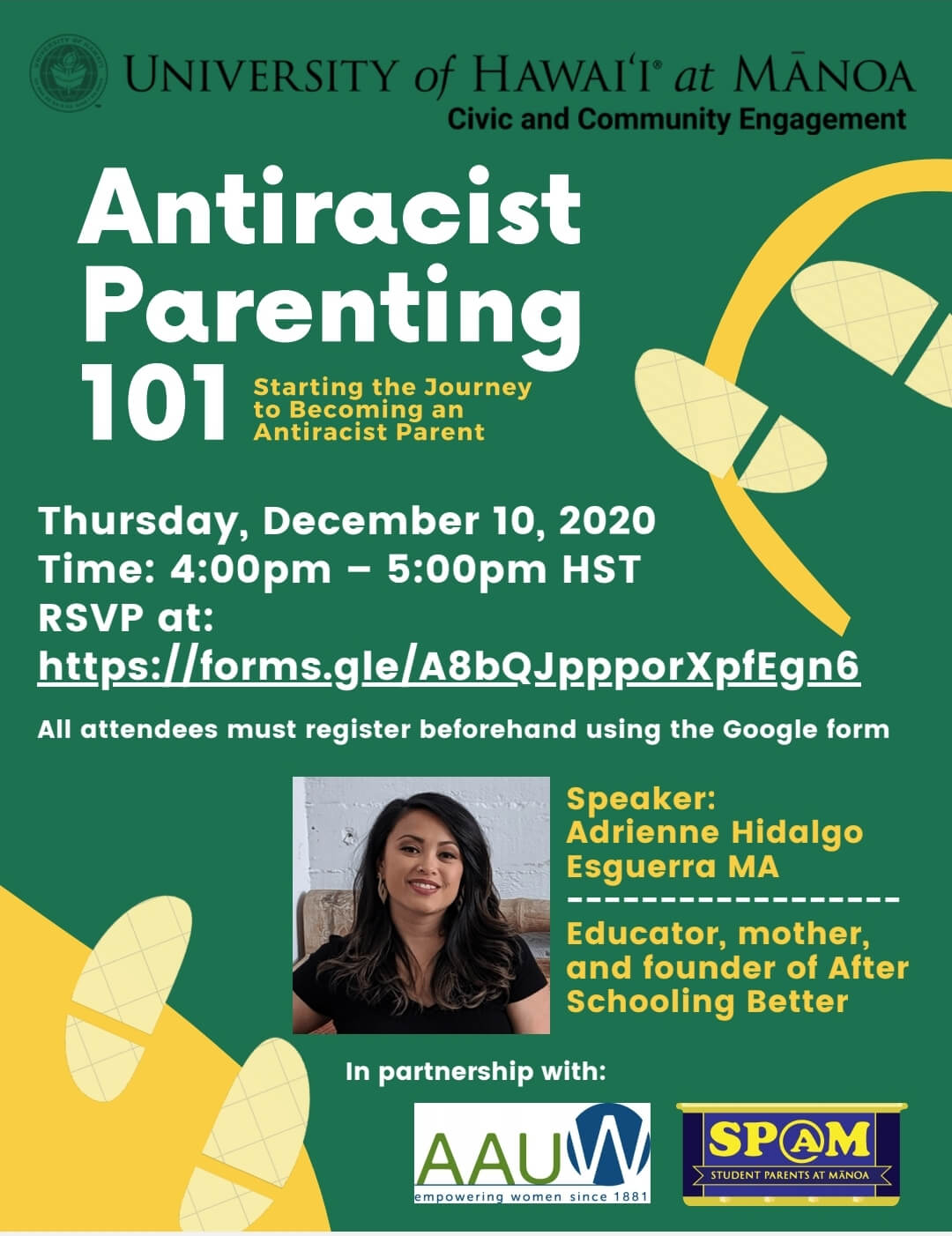 AAUW workshop series: "Antiracist Parenting 101: Starting the Journey to Becoming an Antiracist Parent"
Join the Office of Civic and Community Engagement in partnership with the American Association of University Women (AAUW) and Student Parents at Manoa (SP@M) for the first in a virtual workshop series on how to become an antiracist parent. We will be looking at the questions: where do you start? And how do you continue the journey of doing this important work?
Adrienne Hidalgo Esguerra MA, educator, mother, and founder of After Schooling Better, which provides support for BIPOC parents and caregivers at the intersection of schooling and parenting through a social justice lens, will be leading us as we dive into the crucial first steps into understanding what antiracism means, how it is connected to our perceptions of racial identity, and from this awareness, how we can go about educating our kids about race and racism.
All attendees must register beforehand using the Google form provided. Those who register will be sent a private Zoom link before the event. This event is free.
Ticket Information
https://forms.gle/A8bQJppporXpfEgn6
Event Sponsor
Office of Civic and Community Engagement, Mānoa Campus
More Information
Liane Akana, 8089564641, lianea@hawaii.edu, https://manoa.hawaii.edu/undergrad/civic-engage/
---