How to Survive a Plague: ACT UP and the Fight for Health Care Justice
March 20, 12:00pm - 2:00pm
West Oʻahu Campus, ACM Screening Theater
---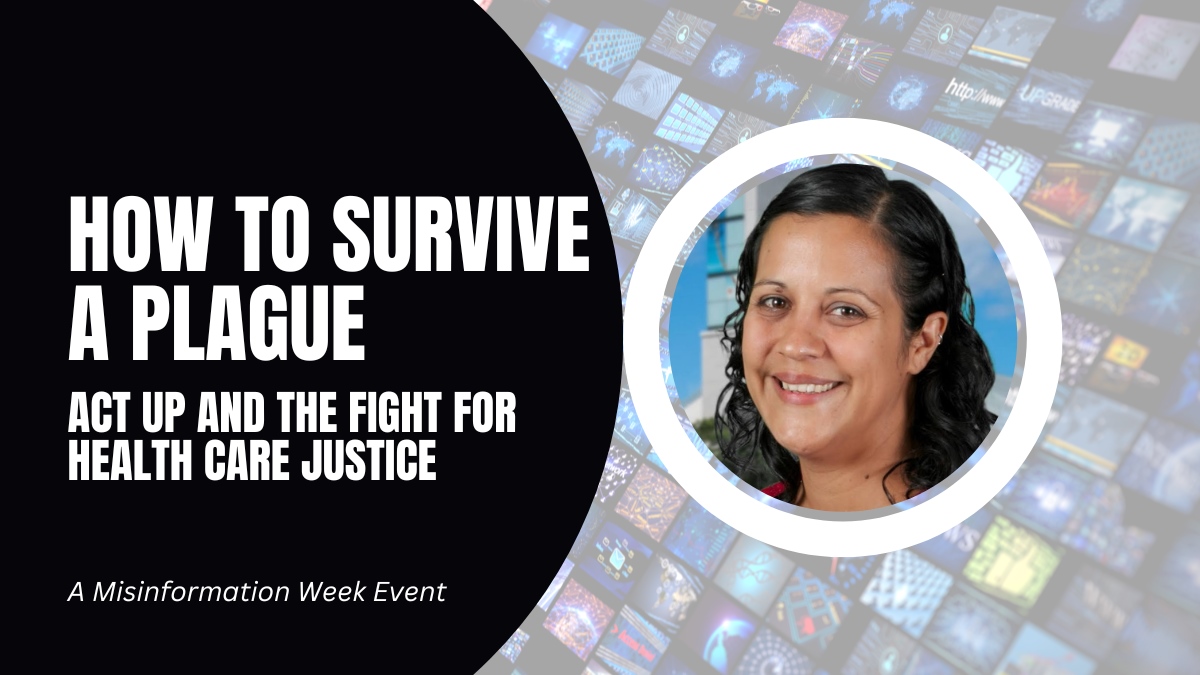 Speaker: Xóchitl Mota-Back, PhD, Professor, University of Hawaii - West Oʻahu.

The documentary, How to Survive a Plague, documents the painstaking struggle of early AIDS activists, who challenged the powerful interests that controlled U.S. government budgets, federal and state policies, medical research, drug approval, and global drug pricing. Come view portions of the film and participate in a discussion where we explore systemic and individual issues that pertain to the ongoing struggle for health care equity, as well as the ways in which health misinformation leads to devastating consequences.

Please register by visiting this link: https://www.eventbrite.com/e/how-to-survive-a-plague-act-up-and-the-fight-for-health-care-justice-registration-558902982867 or by clicking the link below.
Event Sponsor
Misinformation Week Series at James & Abigail Campbell Library

More Information
UHWO Library, 808-689-2703, uhwolib@hawaii.edu, https://www.eventbrite.com/e/how-to-survive-a-plague-act-up-and-the-fight-for-health-care-justice-re
---