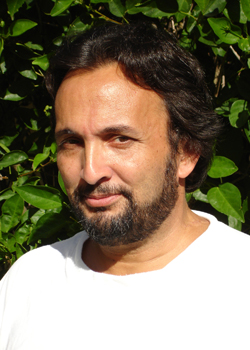 Astronomer Paul Coleman, who worked 15 years with the University of Hawaiʻi Institute for Astronomy and played a key role in the institute's education and outreach efforts, died at his home January 16, 2018. He was the first Native Hawaiian to earn a doctorate in astrophysics.
Coleman spoke often—and passionately—about astronomy, its importance to Hawaiʻi and how Hawaiians could play a major role at local schools, science events and other venues across the state. He led dozens of groups, including students, politicians and members of the Hawaiian community, to visit the observatories on Maunakea and Haleakalā. He was a member of many committees and councils dedicated to increasing Native Hawaiian participation in the sciences.
Coleman earned his BS in physics from the University of Notre Dame and his PhD in physics at the University of Pittsburgh. His doctoral research focused on the sizes of distant galaxies observed at radio wavelengths and the implications of these for cosmological models.
Coleman's career took him around the world before eventually returning to Hawaiʻi.
Read more about Coleman on the Institute for Astronomy website and his obituary in the Honolulu Star-Advertiser.