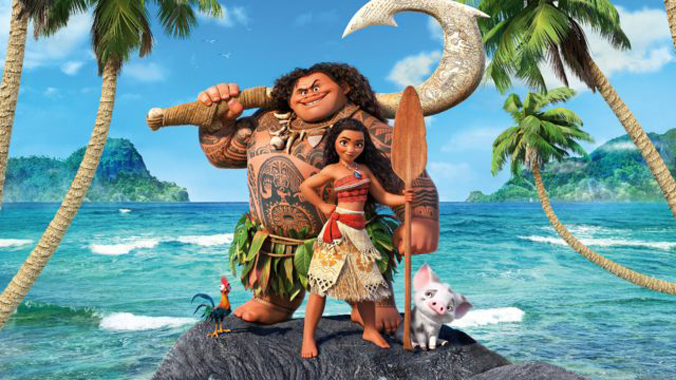 Hawaiʻi's Auliʻi Cravalho and cast members of the ʻōlelo Hawaiʻi-version of Walt Disney Animation Studios' Moana will walk the blue carpet for its premiere at World Oceans Day on Sunday, June 10, at Ko Olina Resort.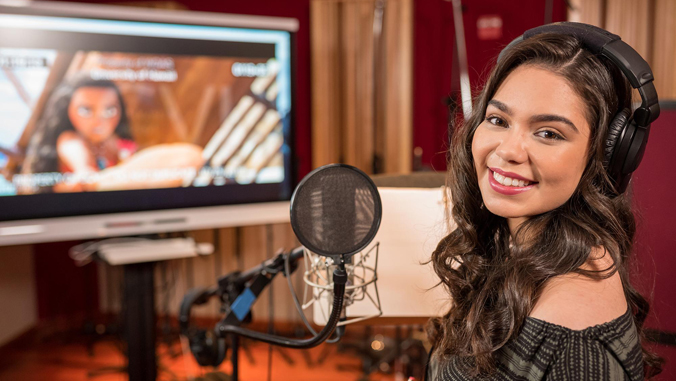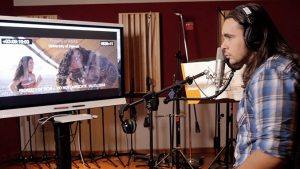 The premiere is a part of the resort's second annual World Oceans Day Celebration, a collaboration with Aulani, a Disney Resort and Spa, University of Hawaiʻi Academy for Creative Media System, NOAA, Polynesian Voyaging Society and other community partners. World Oceans Day festivities at Ko Olina will include ocean education and sustainability activities, live entertainment and food for purchase.
This is the first time a Disney picture has been re-recorded in ʻōlelo Hawaiʻi. UH's Academy for Creative Media System funded and coordinated the re-recording of Moana with the goal of sharing the film for educational purposes in Hawaiʻi and beyond. The collaborative production joins faculty and staff from UH West Oʻahu, UH Mānoa and Honolulu Community College.
The movie stars Cravalho, UH Mānoa student Christopher Kaipulaumakaniolono Baker as Maui, Waiʻanae's Nicole Scherzinger as Sina, Kelikokauaikekai Hoe as Aliʻi Tui, Kalehuapuakeʻula Kawaʻa as Puna Tala, Kamakakehau Fernandez as Tamatoa, and 24 locally cast ʻōlelo Hawaiʻi speaking actors and singers.
Related UH News stories:
More about World Oceans Day
The World Oceans Day event will provide families an opportunity to learn about marine protected resources, and interact with sustainability-focused organizations. The afternoon culminates with the special sunset showing of Moana in ʻōlelo Hawaiʻi and related performances.
The global theme and focus for World Oceans Day 2018 is plastic pollution prevention and cleaning the ocean of marine litter. World Oceans Day at Ko Olina is also a Zero Waste event, a commitment to protecting Hawaiʻi's ocean and marine life and eliminating waste to landfills.
Please bring a reusable water bottle to fill at hosted water stations. Zero Waste stations for recyclables, green waste and food waste will also be available.
The celebration begins at 4 p.m. and is free and open to the public. Reserve your tickets at 2018worldoceansdaykoolina.eventbrite.com. For more information about World Oceans Day visit worldoceansday.org.
What to bring:
Reusable cups (water stations will be available for refilling); beach towel, mat or blanket to sit on (please, no high back folding chairs)
Prohibited/ Restricted Items:
Alcoholic beverages, coolers, glass containers, backpacks, umbrellas, high back folding chairs, pets, tents, and sunshades are prohibited.
Parking Information:
Follow signs to Event Parking; parking is $10 per vehicle (cash only).
UH collaborates on Hawaiian language version of Disney's Moana