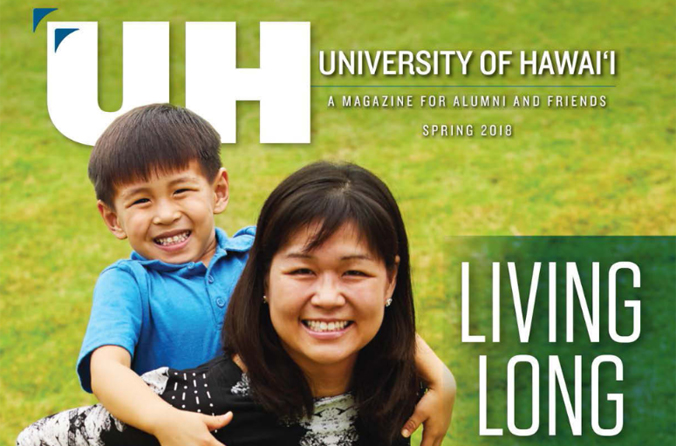 Hawaiʻi residents enjoy the longest life expectancy in the United States. Is it because they have more to live for, or are there other factors? The spring 2018 issue of the University of Hawaiʻi Magazine takes a closer look at cutting-edge research on geriatrics at UH and the data that shed light on why we live so long in the islands.
The issue also features the Kahuanui ʻohana, three generations of All-American athletes in multiple sports. Isla Young catches readers up on 19 years of the Women in Technology project, which reaches hundreds of teachers and thousands of students each year.
Alumni making the news include Susan Murray, who was honored by the YWCA of Oʻahu, for her leadership in healthcare, and Meredith Mawhar, named a Woman Who Means Business by Pacific Business News.
The bi-annual UH Magazine is published by Pacific Basin Communication in partnership with UH Foundation and highlights alumni accomplishments and exciting news from UH's 10 campuses.