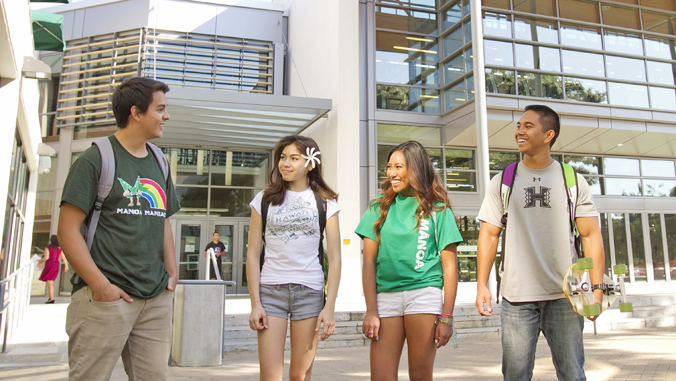 The University of Hawaiʻi at Mānoa Financial Aid Services has a new tool to help verify student information, which can prevent delays in receiving financial aid for thousands of students. ProVerify, an automated verification system, offers 24-hour support, collects tax data directly from the Internal Revenue Service with 100-percent accuracy, customer support through phone counseling, as well as an online support and assistance beyond the normal business hours of UH's Financial Aid Services.
"A student can complete their verification all from the ease and convenience of their phone, tablet or computer," said Director of Financial Aid Services Jodie Kuba. "With ProVerify, we will have a centralized, efficient and effective process that improves the way we service our students."
Each year, at least 30 percent of students who apply for financial aid using the Free Application for Federal Student Aid (FAFSA) are randomly selected by the U.S. Department of Education to go through a verification process. The university is required to collect additional documentation from the students and their families in order to verify accuracy in their FAFSA submissions. Without completing the verification correctly and on time, students often face delays in receiving financial aid.
"Often students either do not complete or have difficulties completing the verification process. This becomes a barrier to access and affordability for our students," said Assistant Vice Chancellor of Enrollment Management Roxie Shabazz. "We are excited to partner with ProVerify as this will streamline and improve an already difficult process, ultimately benefiting our students in order to get their aid."
For the 2018–2019 academic year, UH Mānoa Financial Aid Services received more than 27,940 FAFSA applications and disbursed $161,273,169 in aid. Of those students who submitted applications, more than 8,000 were randomly selected for verification, and approximately 2,000 students completed the verification process.
For more information or assistance, visit UH Mānoa Financial Aid Services.