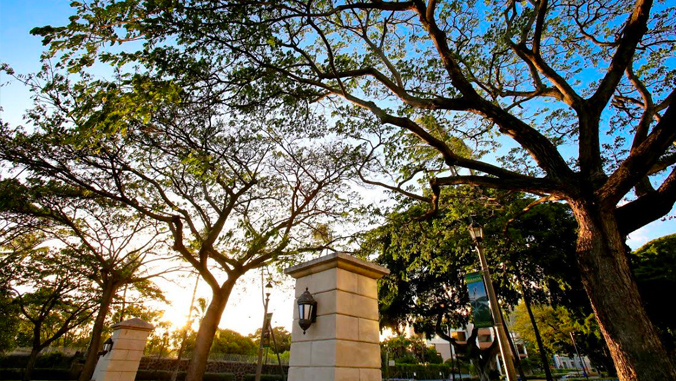 This message was shared with the students, faculty and staff of the University of Hawaiʻi at Mānoa on October 30, 2020.
Aloha to the UH Mānoa Community,
As many of you know, our campus has been in the process of developing a new organizational structure for our central administration comprising the support offices that report to the Provost and President. While most of the design team members have been actively involved in addressing the pandemic crisis, over the summer the team has also reviewed the online feedback received and worked to finalize a formal proposal.
There has been one significant change in direction for Phase 2 due to the pandemic. While we began this reorganization effort with a commitment to remain budget neutral and add no new executive/managerial positions, UH and the State of Hawaiʻi are obviously now in a very financially different position. As a result, the design team is now working to ensure that the formal proposal provides for financial savings and a reduction of executive/managerial positions for administration from where we began even before Phase 1. We believe this to be necessary and apologize for not meeting our October target for release. We now plan to make the Phase 2 proposal public and begin formal consultation no later than November 18.
As you are also aware, there is a separate, ongoing effort known as the post-pandemic planning for UH Mānoa led by Provost Bruno. This effort is focused on our academic programs and structures. While the Phase 2 administrative reorganization and this post-pandemic planning began at separate times, they complement each other in helping our campus move forward through these unprecedented times and prepare for a different future.
Mahalo for all you continue to do in support of our students, faculty, staff and community!
David Lassner
President, University of Hawaiʻi
Michael Bruno
Provost, University of Hawaiʻi at Mānoa