University of Hawaiʻi kumu (teachers) from a medley of backgrounds such as choral music and Hawaiian history are gearing up to assist UH haumāna (students) who struggle with or are recovering from substance misuse. Kumu from UH Mānoa, UH West Oʻahu and Hawaiʻi Community College will present traditional Hawaiian moʻolelo and kaʻao (legends) to help haumāna on their path to recovery, resilience and healing. It's a rehabilitative concept being launched by the UH Mānoa Mālama Project, a program that utilizes an indigenous approach to treatment, prevention and recovery.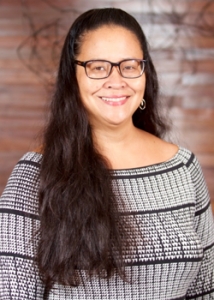 "When we are able to see the experiences of the (actors) within the moʻolelo, mirrored in our own personal journey, it can provide us with a way to take a step back and examine our own responses to similar experiences or challenges along our life's path," said Mālama Project Coordinator Lilinoe Kauahikaua.
UH system faculty, staff and alumni looking to find healing and connection through moʻolelo exploration are also welcome to participate in the virtual Moʻolelo Monday Series starting November 9. The free bi-weekly webinars run through April 2021 and will be featured on Zoom, 4 p.m.–5:30 p.m. Hawaiʻinuiākea Kumu Lilikalā Kameʻeleihiwa (UH Mānoa), Choral Activities Kumu Jace Kaholokula Saplan (UH Mānoa), Hawaiian Studies Kumu Pele Kaʻio (Hawaiʻi CC) and Hawaiian and Indigenous Language Kumu Kuʻulei Kanahele (Hawaiʻi CC) are among some of the participating presenters. Moʻolelo will cover captivating tales of trials and tribulations that trace back to ancient Hawaiʻi—everything from Haumea, the goddess of childbirth and fertility, to Hiʻiaka, the youngest and favored sister of fire goddess Pele.
"When we learn about Hiʻiaka, and the many moʻo (lizards) she faces along her huakaʻi (journey), we can relate these to obstacles or challenges we have faced and overcame," Kauahikaua explained. "Just as Hiʻiaka faces and overcomes her moʻo, she learns more about herself and recognizes her inner strengths, leading to her realizing her full potential."
Following each moʻolelo, kumu will present in-depth discussion about the layers of meaning contained within each kaʻao and how participants can interpret lessons for their own journey. The project is co-sponsored by Hui Kākoʻo: Department of Social Work Graduate Student Organization, UH Women's Center, Native Hawaiian Place of Learning Advancement Office, CE@MBTSSW, and ʻEkolu Mea Nui.
In September, the Mālama Project kickstarted virtual webinar, Moʻolelo of Resilience: Recovery & Healing Speaker Series. According to the program, the series formed to increase awareness and empower students' collective stories of resilience and healing pathways was widely impactful. The project is Hawaiʻi's first culturally grounded collegiate recovery program.