By the end of December 2020, the University of Hawaiʻi will have exceeded its goal of delivering 2,000 free courses to unemployed residents through the Oʻahu Back to Work program. The short-term employment training program funded by CARES Act funds from the City and County of Honolulu started in early October with more than 70 courses offered through seven UH Community Colleges and UH Mānoa Outreach College. Program participants are grateful for the opportunity.
Light of hope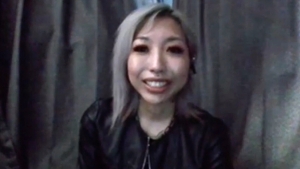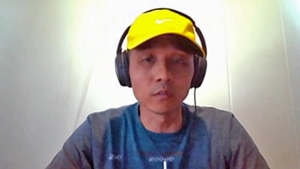 Sara Shimada, 32, and Brian Lee, 43 enrolled in an A+ Computer Hardware and Software course offered through the Pacific Center for Advanced Technology Training at Honolulu Community College.
Shimada, who worked in the cosmetology and business industries, had been furloughed for quite some time when she heard about Oʻahu Back to Work.
"Oʻahu Back to Work was kind of like a light of hope in the darkness because, like I said for me, I am a workaholic so even being out of work for a little while was unnerving," Shimada said.
She has since found part-time employment at a cosmetics company, but believes her new computer training will be the foundation for a more stable future with more options.
Lee is now a stay-at-home dad to two young daughters. He owns a business heavily reliant on the visitor industry, and his income from it dropped to zero after the pandemic hit.
"If there's no income then you have to get some kind of education. You just can't sit there," Lee said.
He has already taken two courses through Oʻahu Back to Work and plans to take two more in pursuit of a cybersecurity certificate.
Career change
When COVID-19 hit, Alejandra "Alex" Borunda, had her hours drastically cut back at a company reliant on the visitor industry. A coworker who had signed up for Oʻahu Back to Work encouraged her to do the same. After being in sales for eight years, the 31-year-old was ready for a career change and jumped at the chance to take a free pharmacy technician class.
"Getting back into school does take a lot of money," Borunda said. "So that fact that for students it was taken care of was something that was shocking and I was really grateful."
She envisions herself in some kind of medical helping career in the future.
"The fact that this was offered at this time where we are currently in the world, it's just very, very cool, very lucky."
Shimada added, "Thereʻs not much I can say other than thank you to everyone because it's unbelievable that all of that was given to us for free."
Get more information about available UH Community College scholarships.