According to the U.S. Bureau of Labor Statistics, employment in public health is expected to grow faster than other occupations—health services management positions are expected to grow by 32%. The impact of the COVID-19 pandemic on public health underscored the importance of improving the development and delivery of health programs and support services for the well-being of Hawaiʻi's diverse communities.
To address these challenges, the University of Hawaiʻi at Mānoa Thompson School of Social Work & Public Health has launched an online Master of Public Health (MPH) with a specialization in health policy and management. The Office of Public Health Studies (OPHS) program, offered through UH Mānoa's Outreach College, can be completed in 21 months and provides asynchronous classes which allow for flexible, year-round learning. Interested students can apply now for the fall 2022 semester.
"The pandemic has fueled a desire for some to upgrade their career skills or to pivot towards professions that offer growth as well as purpose and community engagement," said Tetine Sentell, interim dean of the Thompson School of Social Work & Public Health. "Individuals from diverse professions and backgrounds will benefit from the online MPH program, and the asynchronous schedule allows for already busy personal and professional lives."
Pathway to exciting health careers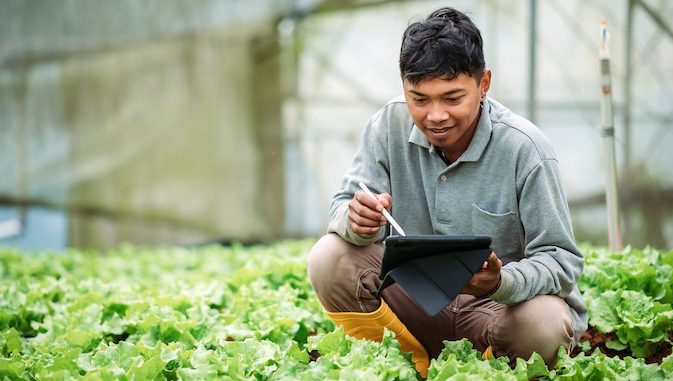 The new program will prepare graduates for careers across the health services continuum—from policy development, program planning, implementation and management, and evaluation, as well as to conduct research and disseminate knowledge that will address health challenges in the state of Hawaiʻi, the Asia-Pacific region, and around the world.
The interdisciplinary courses leading to the MPH address health from a population perspective: instructors are experts in the fields of health disparities and applied health services research. All courses have a foundation in issues that impact population health and healthcare systems, including environmental health, disease prevention, health informatics, Indigenous health, ethics and behavioral and cultural issues.
Career outcomes afforded by the MPH include: emergency management directors, epidemiologists, public health educators, public health and medical services managers, environmental health specialists and public health program coordinators.
The online degree program specializing in health policy and management is a new pathway to an MPH at UH Mānoa. OPHS currently offers the MPH degree specializing in epidemiology, health policy and management, Native Hawaiian and Indigenous health, and social and behavioral health sciences.
The application deadline for the fall 2022 semester is February 1, 2022. For details and to apply, go to the Outreach College website.
This is an example of UH Mānoa's goal of Enhancing Student Success (PDF), one of four goals identified in the 2015–25 Strategic Plan (PDF), updated in December 2020.