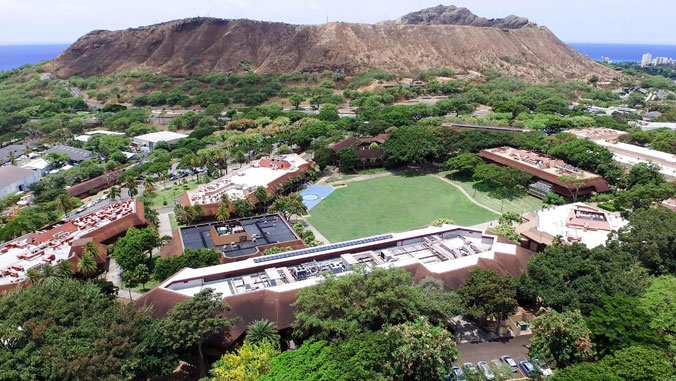 A very special guest speaker will address Kapiʻolani Community College graduates at commencement ceremonies on May 13. U.S. Secretary of Education Miguel Cardona has sent them a video message, in which he reflects on the resilience and accomplishments of the students and shares words of inspiration and encouragement.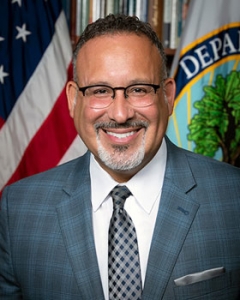 "Kapiʻolani students, you are graduating at a time of possibility and opportunity for Hawaiʻi and for our country as we recover from the pandemic," Cardona said. "We've never needed your skills and talents more. And your degree from Kapiʻolani will allow you to catch lightning, to take your passions and apply them to worthy pursuits, to make your communities and our country light up, even stronger."
The video is viewable on the college's Graduate Pages.
The Graduate Pages are also a way to virtually communicate and convey messages of well wishes to the graduates of summer 2021, fall 2021 and spring 2022.
This commencement, approximately 250 of more than 400 of the college's graduates will participate in a walk-through ceremony.
More highlights from the commencement ceremonies and our amazing graduates
The walk-through Commencement Celebration will include a processional, name reading, scroll presentation, conferral of degree and tassel turn. Lei zones and photo spots will be available around the Great Lawn and other outdoor areas of the campus.