The University of Hawaiʻi at Mānoa Shidler College of Business announced on May 13 that Omnitrak, a marketing and research consultancy firm, has gifted $50,000 to establish a new student award called the "Omnitrak Innovative Leaders Award" at the Pacific Asian Center for Entrepreneurship (PACE), which is housed within the Shidler college. Omnitrak established the gift in honor of the company's 40th anniversary to support UH students pursuing their education and their business ideas.
"As a small business, we are honored to celebrate our anniversary by providing Hawaiʻi students studying at the University of Hawaiʻi with a solid foundation to innovate, start and grow new businesses," said Pat Loui, Omnitrak founder, chair and CEO. "We firmly believe that PACE and the new RISE (Residences for Innovative Student Entrepreneurs) program will strengthen the local economy and create new jobs at home, to address the exodus of talented local graduates moving away for mainland jobs. Our community benefits from the ethnic, gender and cultural diversity that represents our state. We hope our gift encourages other small businesses to do their part to invest in Hawaiʻiʻs most promising leaders."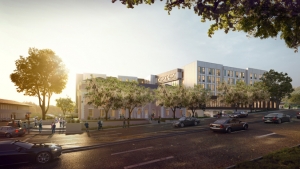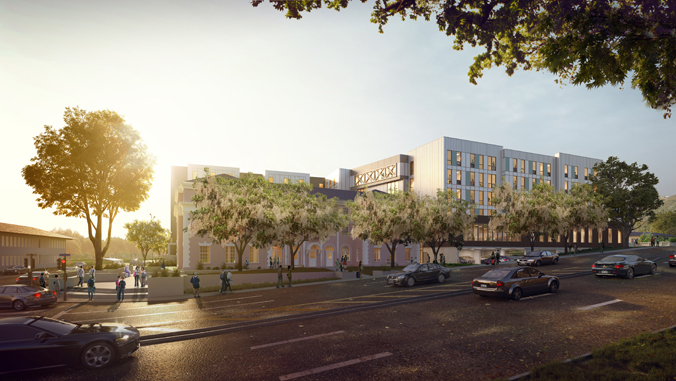 Loui, appointed by former President Barack Obama, is a past board member of The Export Import Bank of the U.S., where she grew Asia Pacific to the largest portfolio during her tenure. She was recognized with a U.S. Commerce award for her work in encouraging minority-owned small businesses to export.
The gift was officially commemorated in May during Omnitrak's anniversary celebration. Loui, along with Chris Kam, Omnitrak president and chief operating officer, and Alan Ellis, executive vice president, presented Vance Roley, dean of Shidler college and Sandra Fujiyama, executive director of PACE, with the award. In addition to this award, Omnitrak supports other high school and graduate educational programs in Hawaiʻi, including at the East-West Center with the Omnitrak Loui Schmicker Scholars fund, which was the first alumni-named permanent endowment.
"It's incredible to see the community step forward to support our budding student entrepreneurs at PACE," said Roley. "Each year, PACE continues to assist more than 60 startup teams and provide more than $125,000 in support to foster up-and-coming business ventures. We're thrilled that Omnitrak, being a company with local roots, has decided to continue this momentum and commemorate their 40th anniversary with this gift."
Fujiyama added, "We're delighted that Omnitrak has established an Innovative Leaders Award, designed for PACE students. With the many exciting and new projects underway, including RISE—an immersive live-learn-work community—set to open next year, we are grateful for this gift which will support the next generation of change-makers."
The first student award is expected to be given in fall 2023 when PACE opens its RISE facility.
For more information on how to support the Shidler College of Business or PACE, contact Kristi Bates, executive director of development at 808-956-3597 or email Kristi.bates@uhfoundation.org.
Omnitrak's gift is an example of UH Mānoa's goal of Enhancing Student Success (PDF), one of four goals identified in the 2015–25 Strategic Plan (PDF), updated in December 2020.